New Episode This Weekend!
Watch the latest episodes on official Cardfight!! Vanguard G YouTube Channel!
A Busy and Fulfilling Weekend
Last weekend was probably the busiest, yet most fulfilling weekend for Bushiroad. In the span of 2 days, we have successfully held 4 Bushiroad Spring Fest Cardfight!! Vanguard Team Leagues across our 3 main regions: North America, Europe and Asia-Oceania.
Bushiroad staff have travelled to the 4 cities: Toronto in Canada, Brussels in Belgium, Sydney in Australia and Surabaya in Indonesia. Let's take a look at how the events in those cities were like.
Canada – Toronto
Canada
Toronto
Apr 23
Sheraton Toronto Airport Hotel and Conference Centre
801 Dixon Road, Toronto, Ontario, M9W 1J5
Toronto, a location on the eastern side of Canada, is home to many dedicated and skilled cardfighters. Bushiroad has been very humbled by its city with its strength in the community. Event after event, Toronto shows a strong perpetual growth in its attendance. Players who compete at these events are highly skilled and carry vast knowledge of card strategies. We have a very friendly and helpful community in Canada. The card players have an amazing dedication toward our Bushiroad Spring Fest and Bushiroad World Championship events, to the extent of traveling from afar in order to compete in the Bushiroad tournaments.
Many players are eagerly awaiting the new G guardian mechanic, which will release a plethora of new strategies for all to experience. The upcoming VGE-G-BT07 Glorious Bravery of Radiant Sword is definitely something everyone is looking forward to as well. Players are also pretty eager to test their mettle against players from all over the globe, with much anticipation over the release of Cardfight!! Online.
Champion Team
| | |
| --- | --- |
| | Duncan Yeung |
| | Steven Le |
| | Philip Lai |
Top 8 Bracket
Team TCGG
Team Triple Threats
Team No Guard
Team 092
Team Chinese Finger Trap
Team DPS
Team D3AF Assassins
Team All Guard
}
Team TCGG
}
Team No Guard
}
Team DPS
}
Team D3AF Assassins
}
Team No Guard
}
Team DPS
Ajisai
The Cosplayer Columnist
Passionate at everything he does, a fellow cosplayer who is always dedicated to his work and hobbies more than life itself. Rumor has it that he also plays video/card games competitively worldwide.
Belgium – Brussels
Belgium
Brussels
Apr 23
Outpost Brussels
Rue de la Tribune 8, 1000 Bruxelles
After almost three years of absence, Bushiroad is finally back in Belgium and had a huge turn out!
Brussels, the capital of Belgium, is a friendly city and offers special spots for sightseeing and many gourmet dishes. Don't forget to try Belgium's self-made waffles and chocolate!
Outpost Brussels is home to all Benelux players. Players from Belgium, The Netherlands and Germany visit this shop frequently while in Brussels. It's a welcoming place with food and drinks served. Computer terminals are also available for gamers to play the latest online game titles. You can probably also enjoy Cardfight!! Online here soon.
The crowd is very friendly, I shall say, the Belgium Cardfight!! Vanguard community is one of the most competitive I have ever encountered. Being on the top 8 table is their goal! And they offer a great deal of fairness and sportsmanship. Even after years and years of playing Cardfight!! Vanguard, cardfighters here are never fed up. They love playing the game with friends, buying new cards and discussing about new deck strategies. Many players from Belgium and surrounding countries also travel to various bigger events around Europe, to play competitively and make new friends.
Champion Team
| | |
| --- | --- |
| | Janos Kobus |
| | Marlon Musebrink |
| | Josie Jahn |
Top 8 Bracket
Team 16.5
Team Transcension
Team Ad et ses bon…
Team Red
Team Mashallah
Team Nakama
Team Small Forward
Team Emerald Dust
}
Team 16.5
}
Team Red
}
Team Mashallah
}
Team Emerald Dust
}
Team 16.5
}
Team Emerald Dust
Last but not least, here is a video from one of the cardfighters who participated in the event! Introducing DifferentFight, an active YouTuber of Cardfight!! Vanguard! If you have time, do check out his channel for many more interesting content!
Thanks DifferentFight for making such a nice video coverage!
FunFragger
The Nerdi Columnist
A passionate card gamer who loves Anime, Comic Books and Videogames. Likes crushing enemy's with his cruel climax combos.
Australia – Sydney
Australia
Sydney
Apr 23
Bankstown Sports
8 Greenfield Parade, Bankstown NSW 2200, Australia
Over the last weekend, quiet Bankstown, Sydney was rocked by an onslaught of Cardfighters who have travelled from across Australia to compete in the annual Bushiroad Spring Fest 2016 Cardfight!! Vanguard Team League! The venue this year was really fancy and everyone had a good time meeting new and familiar faces. Many players have also expressed their excitement at the upcoming Cardfight!! Online and are eagerly awaiting its release.
After a long and intense day of cardfighting, team "Andy is always a mess" emerged victorious and were crowned champions! A huge round of applause for all the winners!
* Fun fact! – The Andy in their team name refers to the Head Judge of BSF2016 Australia!
Champion Team
| | |
| --- | --- |
| | Kai Chung |
| | Kelvin Yap |
| | Mark Guan |
Top 8 Bracket
Team Haram Snack Pack
Team Andy is always a mess
Team Final Phase
Team The Action Jacksons
Team Project Dauntless
Team Policious
Team Perth Represents
Team 46 Crit
}
Team Andy is always a mess
}
Team Final Phase
}
Team Project Dauntless
}
Team 46 Crit
}
Team Andy is always a mess
}
Team Project Dauntless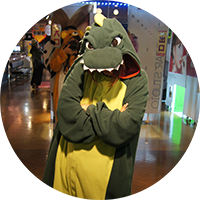 lactariusindigo
Pre-Historic Columnist
Always with her head in the clouds, lactariusindigo is the builder of sandcastles in the air. Easily excitable, she likes to live life both passionately and fiercely. In addition, her love for all things watermelon and dinosaur knows no bounds.
Indonesia – Surabaya
Indonesia
Surabaya
Apr 24
East Coast Center Mall
Jl. Kejawan Putih Mutiara No. 17. Pakuwon City, Surabaya 60112
It was an exciting Sunday for Cardfighters in Surabaya! For the first time ever, Bushiroad Spring Fest organized a second event in Indonesia, and it was Surabaya for this circuit! Since it is rare for large-scale Bushiroad tournaments to be held outside the capital city Jakarta, players in the region were really excited about the event. Among the cardfighters attending, many hailed from cities outside Surabaya. Some traveled from nearby ones such as Malang, but we also had players flying great distances from farther cities such as Banjarmasin, Jakarta, and Bali! Despite the registration only starting around 8:00am, lines had already started forming a few hours before. The earlier crowd even arrived at the venue since dawn!
Many enthusiastic players were among the crowd, cheering loudly after their triumphant wins, and hollering upon their unfortunate losses. Still, almost every game ended with honorable handshakes and "GGWP (Good Game, Well Played)" remarks were exchanged. Judging from the smiles on everyone's faces, I'd say everyone had a great time!
Champion Team
| | |
| --- | --- |
| | Khatariz Nourizki Sulaiman |
| | Muhammand Dimasyqi |
| | Andre Exaudy Jeremy Rumapea |
Top 8 Bracket
Team JBB Orange
Team OGRE REBORN
Team Anti Mainstream
Team TAKE OVER
Team TOAD
Team Critical is a Mistake
Team Rayquaza
Team Metalborgs Alpha
}
Team JBB Orange
}
Team TAKE OVER
}
Team Critical is a Mistake
}
Team Metalborgs Alpha
}
Team TAKE OVER
}
Team Critical is a Mistake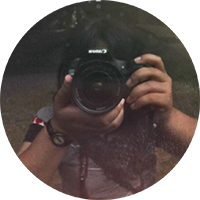 Kohai
Junior Columnist
Like many generation Y Yuppies and Millennials, the only thing that's predictable about Kohai is her unpredictability. Always behind the lens on Bushiroad events in the hunt of ludicrous moments which unfortunately always turn out blur. She is just a junior after all…
The Cardfighter's Column publishes every Friday, featuring Cardfight!! Vanguard news, card insights, event updates and more!
Do you have any suggestions? What would you like to see in future column articles? Drop us a line on Facebook or through email at sg_support@bushiroad.com!