[BT06]Breaker of Limits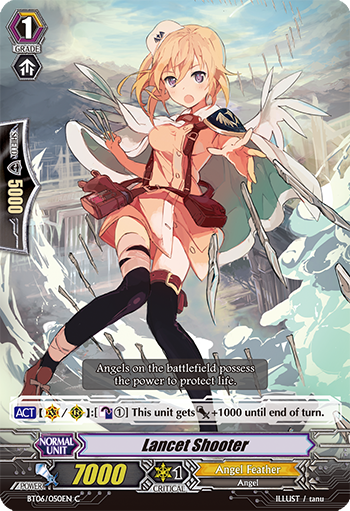 ---
Normal Unit
Angel Feather
Angel
United Sanctuary
Grade 1
Power 7000
Critical 1
Shield 5000
Boost
-
[ACT](VC)/(RC):[Counter-Blast 1] This unit gets [Power] +1000 until end of turn.
Angels on the battlefield possess the power to protect life.
G-Regulation
BT06/050EN
C
tanu
Found in the following Products
Q&A containing [Lancet Shooter] [1 results]
Q184

(06-11-2012)

Can I use the activated ability of this unit any number of times?

Yes. As long as you can pay the cost, you may activate it any number of times during the main phase.