[VGE-D-SD03] Start Deck 03: Tohya Ebata -Apex Ruler-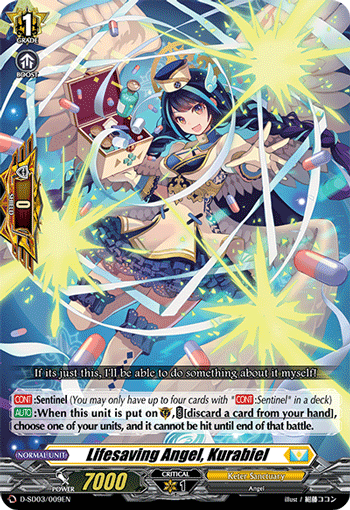 Lifesaving Angel, Kurabiel
---
Normal Unit
Keter Sanctuary
Angel
Grade 1
Power 7000
Critical 1
Shield 0
Boost
-
[CONT]:Sentinel (You may only have up to four cards with "[CONT]:Sentinel" in a deck.)
[AUTO]:When this unit is put on (GC), [COST][discard a card from your hand], choose one of your units, and it cannot be hit until end of that battle.
If its just this, I'll be able to do something about it myself!
Standard
D-SD03/009EN
SD
紺藤ココン
Found in the following Products