Launch of Cardfight!! Vanguard G & Love Live! Fanbook
We are really excited that a brand new Cardfight!! Vanguard G & Love Live! Fanbook will be unveiled at the Anime Festival Asia (AFA) Singapore 2015 next week! ⁽⁽٩(๑˃̶͈̀ ᗨ ˂̶͈́)۶⁾⁾
As always, a lot of hard work goes into the creation of a fanbook, thus we hope you will shower our second fanbook with as much love as the first one!

Cover of Cardfight!! Vanguard G & Love Live! Fanbook
Event Information
Date
27 Nov – 29 Nov, 2015
Venue

Suntec Convention and Exhibition Centre, Singapore


Booth A48
Check out the event page for more activities by Bushiroad!
In this issue, we will get to know a little more about the characters currently appearing in the animation Cardfight!! Vanguard G GIRS Crisis. Don't miss the in-depth interviews with the minds behind your favorite card game as well as a glimpse into the highly anticipated Cardfight!! Online!
For fans of both Cardfight!! Vanguard and Love Live!, consider this fanbook the equivalent of catching two birds with one scone!
(let's try to be a little animal friendly here~ ✲゚(⑅´•⌔•`)゚*)!
And who can forget the freebies! (ˆڡˆ)
A free PR card, "Nightmare Doll, Juliet" from the Pale moon clan will be given out with every purchase of the fanbook. In addition, you can also redeem a free pack within Cardfight!! Online using the unique code enclosed!
Now, can you see why we are so hyped!? After the initial unveiling at AFA Singapore 2015, the Cardfight!! Vanguard G & Love Live! Fanbook will subsequently be made available internationally. Remember to grab your copy before it's gone!
Bushiroad Spring Fest 2016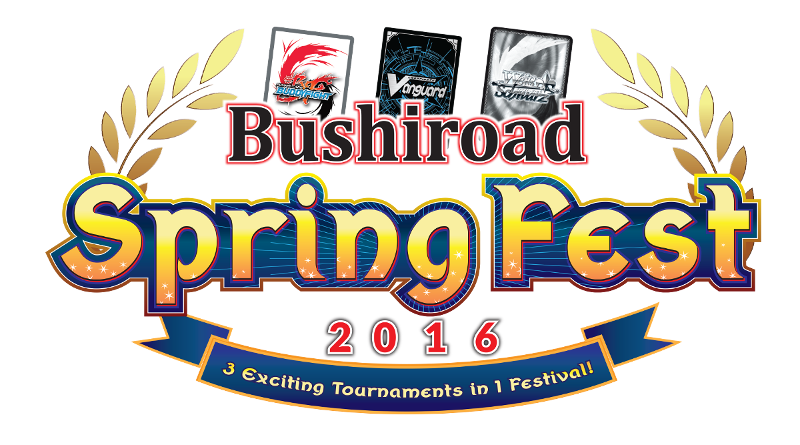 Bushiroad Spring Fest 2016 logo
For fans who are disappointed that the Bushiroad World Championship 2015 is nearing its last lap, perk up a little! Every end marks a new beginning and it's no different for us! The Bushiroad Spring Fest (BSF) 2016 is currently in the works so remember to mark that on your New Year To-Do list~
To kick off the BSF 2016, we will be holding a PR Coupon Campaign for the months of February and March next year. Simply participate in Cardfight!! Vanguard, Weiss Schwarz or Future Card Buddyfight Shop Tournaments during that period to receive a Bushiroad PR coupon. Remember to keep them safe as these PR coupons can subsequently be used to exchange for PR cards at BSF 2016 events!
Do stay tuned to our official event website for more details~
Cardfight!! Online Twitter Q&A
* Please allow JavaScript in your browser to display the Twitter Timeline. If you cannot see the timeline above, please refresh your browser.
Cardfight!! Online will be released early 2016 and we've seen many of your comments on different social media sites in relation to this. There must be a lot of thoughts running through your heads!
The Twitter Q&A for Cardfight!! Online concluded last week. Click here to check out the summary of the first session of Twitter Q&A!
You may continue to tweet us @cfvanguard_en if you have any further questions (^▽^)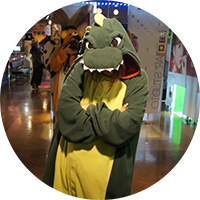 lactariusindigo
Pre-Historic Columnist
Always with her head in the clouds, lactariusindigo is the builder of sandcastles in the air. Easily excitable, she likes to live life both passionately and fiercely. In addition, her love for all things watermelon and dinosaur knows no bounds.
The Cardfighter's Column publishes every Friday, featuring Cardfight!! Vanguard news, card insights, event updates and more!
Do you have any suggestions? What would you like to see in future column articles? Drop us a line on Facebook or through email at sg_support@bushiroad.com!