BCS 2017 World Finals: The Minority
Following last week's article on the most used clans in the Bushiroad Championship Series 2017 World Finals, we will be looking at some of the most interesting choices in this tournament.
Once again, here is the deck distribution from the tournament.
Gear Chronicle
Our only 《Gear Chronicle》 player in the tournament plays a very standard Chronodragon deck, featuring Chronodragon Nextage and Chronodragon Gear Groovy. It's still a pretty awesome deck, however, probably not when you are expecting a handful of 《Kagero》 decks running the "Dragonic Overlord" archetype since they are more likely to strike you down before you can do too many fanciful combos.
However, with the release of Cardfight!! Vanguard G Booster Vol. 14: Divine Dragon Apocrypha, we could probably see a return of 《Gear Chronicle》 decks featuring the devastating Chronovisor Heritage. Let's not forget about Zeroth Dragon of End of the World, Dust, Dark Zone's very own Zeroth Dragon.
Nubatama
《Nubatama》 was a very interesting choice of deck for the World Finals. "Dominate" is a very interesting skill that could catch your opponent off-guard and really mess up your opponent's strategy.
Unfortunately, we were not able to see this deck going further into the Top 8, but with the new expansion and Bushiroad Spring Fest 2018 coming up, we could probably see more action from this wonderful clan.
Royal Paladin
There were 3 players using the 《Royal Paladin》 clan, making it the 4th most used clan. All 3 decks run a similar strategy of utilizing the "Blaster" and "Alfred" archetype. This deck is pretty versatile and if you are good at adapting yourself to the different matchups, you would definitely find this deck very handy.
I do want to give a shoutout to Jesus Daniel Herrera Moya from Mexico, our Cardfight!! Vanguard World Champion for 2017, as well as the only person running Sarugal in his deck. And yes, we do know the community went crazy at how Sarugal earned him a World Champion title, because we did too! Click HERE to relive the epic moment!!
What's Next?
With the World Finals, we have concluded the tournament circuit for 2017, however, we are just a week before the start of Bushiroad Spring Fest 2018. If you haven't heard, the team format is back!!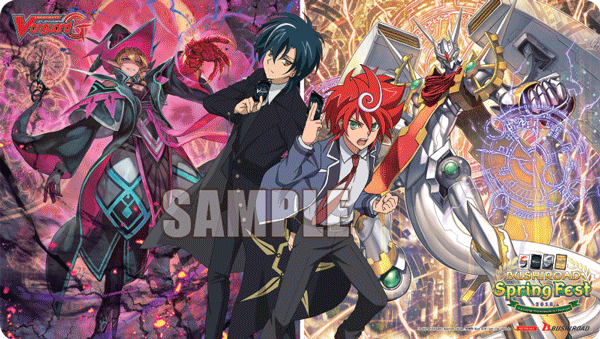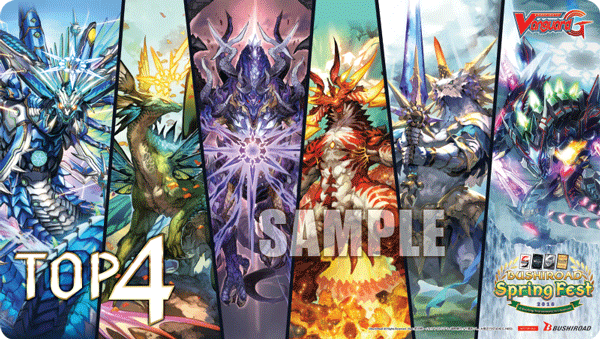 Also, you will be receiving a playmat, featuring Chrono and Kazuma with their avatar units, by just simply participating in the tournament with your friends. If you are lucky enough to get into the Top 4, you will get to bring home this awesome Top 4 playmat with all 6 Zeroth Dragons on it!!
We are certainly looking forward to how the metagame will unfold so do join us at the regional events near you!! See you there!!
Kai
A Monochrome Columnist
Kai(not Toshiki Kai) is a the previous host of BUSHI NAVI International. Loves drinking coffee.
The Cardfighter's Column features Cardfight!! Vanguard news, card insights, event updates and more!
Do you have any suggestions? What would you like to see in future column articles? Drop us a line on Facebook or through email at sg_support@bushiroad.com!