Singing Voices of the Shining Girls

An Astesice deck with a powered up strategy for calling out allies from hand during battle. After returning allies to hand, call more allies and attack your opponent with four rear-guard attacks together with a triple drive vanguard attack!
Nation: Lyrical Monasterio
Check out these featured cards!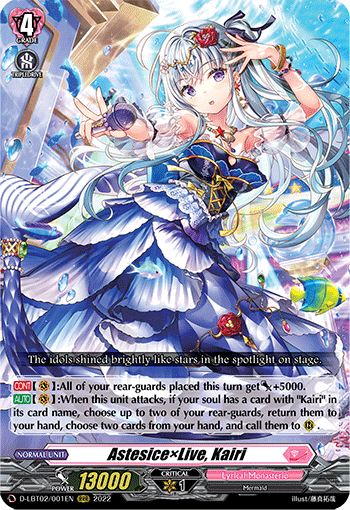 Astesice×Live, Kairi
When an allied rear-guard is placed, that unit gets +5000 Power! When it attacks, if you have a card with "Kairi" in its card name in your soul, you can return up to two allies to hand, and call two cards from your hand! Corner your opponent with multiple raging blows from your strengthened rear-guards!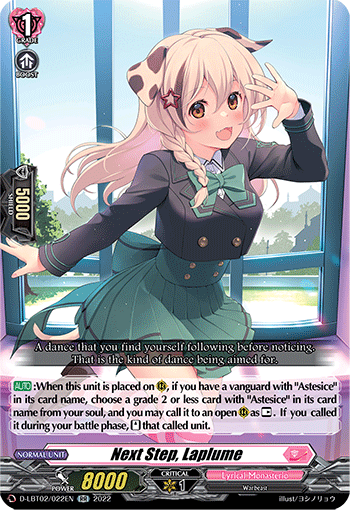 Next Step, Laplume
When it is placed as a rear-guard, if you have an Astesice vanguard, you can call a grade 2 or less Astesice from your soul in Rest! If you call during the battle phase, that unit will Stand too! By using Kairi's ability to call during the battle phase, you'll be able to call an Astesice from soul as Stand! Aim for multiple attacks!