Powerful and Perfect Beauty

When there are no cards in your soul and face up in your damage zone, you can realize the true meaning of being Powerful with this "Herminia" deck! Cards with the "Powerful" ability will activate various powerful skills when the total number of cards in your soul and face up in your damage zone is zero! This deck is recommended for intermediate and advanced players who wish to manipulate cost during a fight!
Nation: Lyrical Monasterio
Check out these featured cards!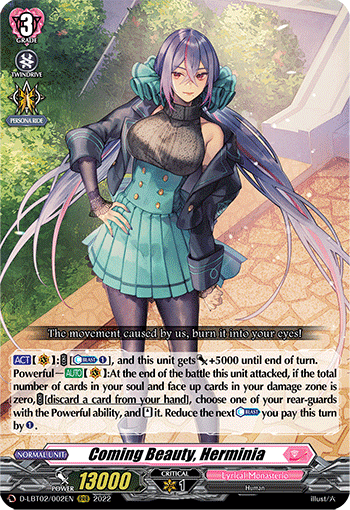 Coming Beauty, Herminia
When an allied rear-guard is placed, that unit gets +5000 Power! When it attacks, if you have a card with "Kairi" in its card name in your soul, you can return up to two allies to hand, and call two cards from your hand! Corner your opponent with multiple raging blows from your strengthened rear-guards!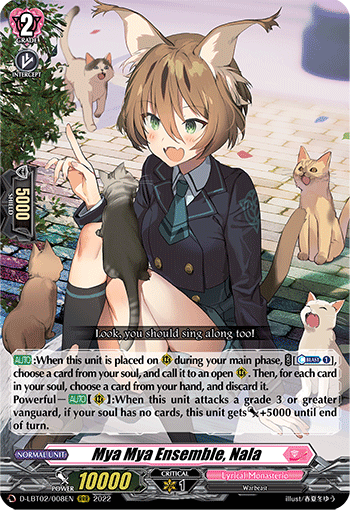 Mya Mya Ensemble, Nala
When placed during the main phase, by paying the cost, you can call a card from soul! Afterwards, discard a card from your hand for each card in your soul. When attacking a grade 3 or greater vanguard, if your soul has no cards, this unit's Powerful ability activates and this unit will get +5000 Power! A reliable unit that helps decrease the amount of cards in soul while increasing your allies so that you can activate the Powerful ability!