The Sleepy Princess that Prays for Blessings

Check out these featured cards!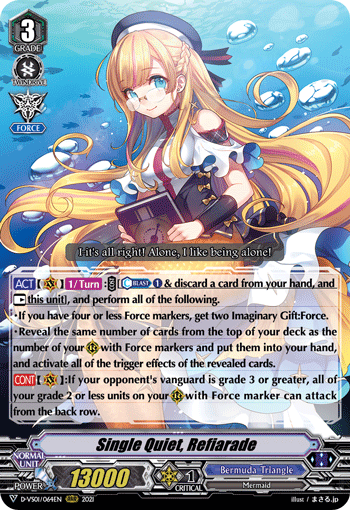 Single Quiet, Refiarade
At the cost of Counter-Blast 1, discarding a card and resting this unit, you can get two Imaginary Gift:Force if you have four or less Force markers. Reveal the same number of cards from the top of the deck as rear-guards with Force markers you have on the field, and activate all the trigger effects of the revealed cards! If your opponent's vanguard is grade 3 or greater, all grade 2 or less rear-guards with Force marker can attack from the back row! Let's attack with back row allies strengthened by Force markers and trigger effects!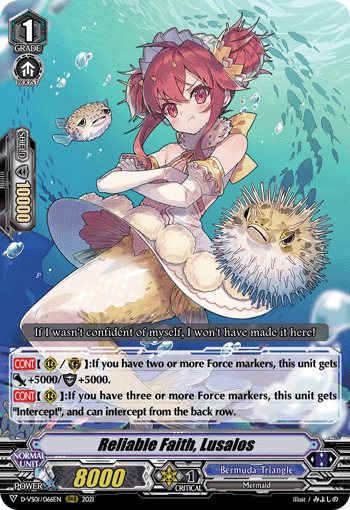 Reliable Faith, Lusalos
If you have two or more Force markers, this unit gets +5000 to its Power and Shield! If you have three or more Force markers, this unit can intercept regardless of being in the front or back row! A unit with a balance of offense and defense, which is also compatible with Refiarade's ability which increases the number of Force markers on the field!