Afterglow

Check out these featured cards!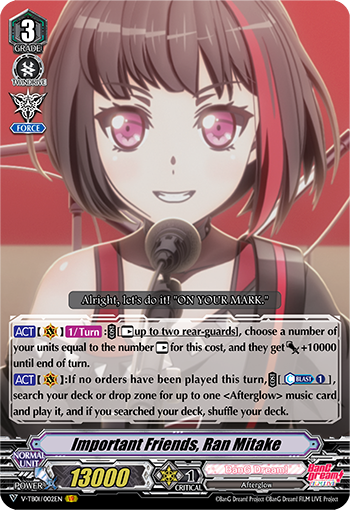 Important Friends, Ran Mitake
By resting up to two rear-guards, it gets +10000 Power for each unit rested for this cost! Strengthen your members with this ability! Also, you can play music from the deck or drop zone with its ability, so let's play the music that suits your situation!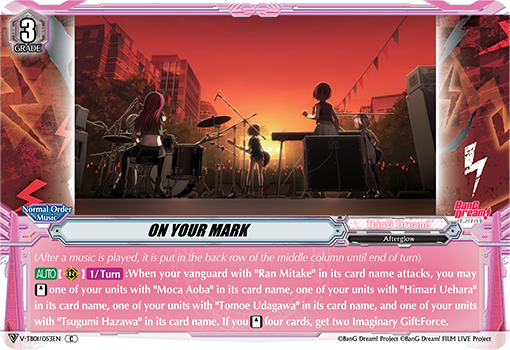 ON YOUR MARK
"When your "Ran Mitake" vanguard attacks, you can stand "Moca Aoba". "Himari Urhara", "Tomoe Udagawa", and "Tsugumi Hazawa"! If you stand all of the members, you get two Imaginary Gift:Force! Let multiple Afterglow members stand and attack continuously, while aiming to obtain Imaginary Gifts!