Pastel*Palettes

Check out these featured cards!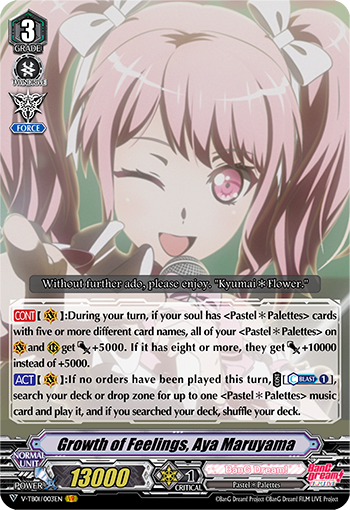 Growth of Feelings, Aya Maruyama
If you have five or more cards with different card names in soul, all of your units get +5000 Power! If you have eight or more, they get +10000 Power instead! Let's increase the variety of cards in your soul and further power up the members! Also, you can play music from the deck or drop zone with its ability, so let's play the music that suits your situation!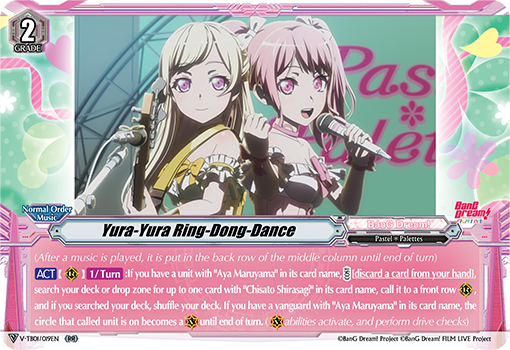 Yura-Yura Ring-Dong-Dance
At the end of the battle your "Yukina Minato" vanguard attacked, you can stand your vanguard! Let's conclude the game with continuous attacks by the vanguard!