Roselia

Check out these featured cards!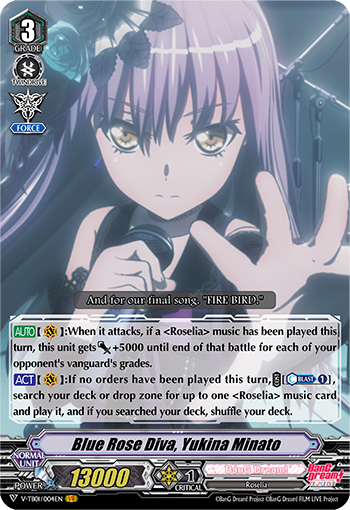 Blue Rose Diva, Yukina Minato
When it attacks, if a music has been played, it gets +5000 Power for each of your opponent's vanguard's grades! The stronger your opponent's vanguard, the stronger you will be! Also, you can play music from your deck or drop zone with its ability, so let's play the music that suits your situation!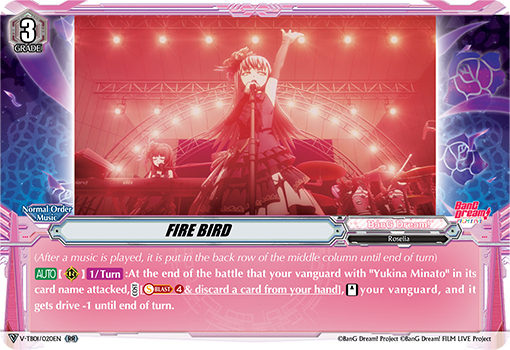 FIRE BIRD
At the end of the battle your "Yukina Minato" vanguard attacked, you can stand your vanguard! Let's conclude the game with continuous attacks by the vanguard!