BOOSTER PACK
Booster Pack Vol.06: Breaker of Limits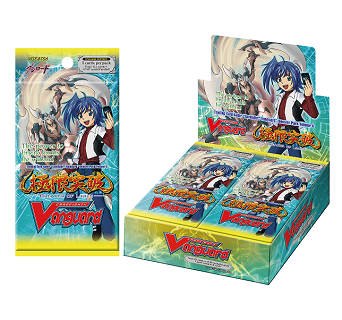 Release Date
May 19, 2012
Featured Clans
Nova Grappler, Granblue, Gold Paladin, Narukami
Card Types
113 types of cards (RRR: 8/ RR: 12/ R: 22/ C: 71) + SP: 12 (Parallel)
Others
1 pack contains 5 random cards
1 box contains 30 packs
1 card in every pack will definitely be an R or above card!
Form new decks with new clans, new abilities and lead your Vanguard to final victory!
Expand your clans of Golden Paladins and Narukami!!
Featuring a New clan of Angel Feather!
Product image for illustration purposes only. Actual product may vary from image shown.