BOOSTER PACK
【VG-EB01】
Extra Booster Pack Vol.01: Comic Style Vol. 1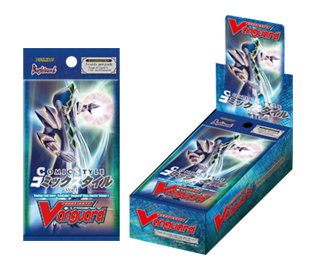 Release Date
March 29, 2013
Featured Clans
Nova Grappler, Pale Moon, Megacolony, Oracle Think Tank, Murakumo, Kagero, Royal Paladin, Tachikaze, Spike Brothers
Card Types
35 types of cards (RRR: 2/ RR: 5/ R: 8/ C: 20) + SP: 1 (Parallel)
Others
1 pack contains 5 random cards
1 box contains 15 packs
1 card in every pack will definitely be an R or above card!!
Campaign
Each Extra Booster Pack Vol. 1: Comic Style Vol. 1 sealed display box also includes exclusive promotional card, "Exculpate the Blaster"!**
Focused expansion set for Cardfight!! Vanguard!
Ever wished you could field the units in the Cardfight!! Vanguard comic? Now you can with the extra booster pack, Comic Style Vol.1! Featuring the very best creations of manga artist, Akira Ito, these exotic cards introducing units from "Nova Grappler", "Pale Moon", "Megacolony", "Oracle Think Tank", "Murakumo", "Kagero", "Royal Paladin", "Tachikaze" and "Spike Brothers" will turn the tide of battle in your favor!
Each Extra Booster Pack Vol. 1: Comic Style Vol. 1 sealed display box also includes exclusive promotional card, "Exculpate the Blaster"!**
**First print only.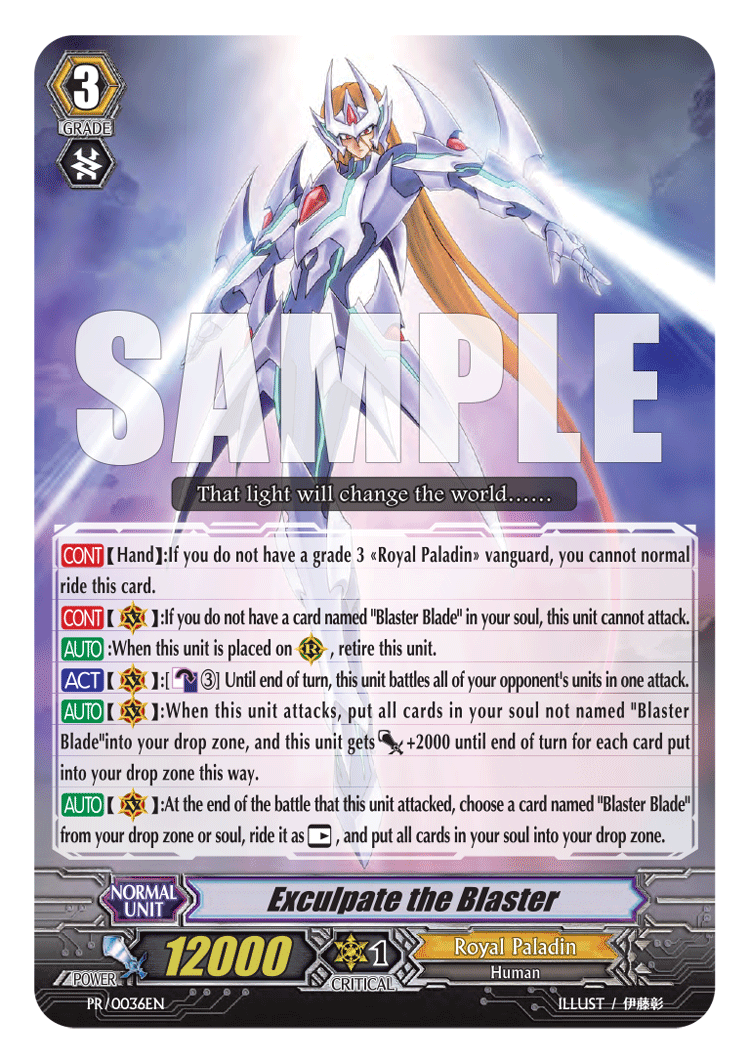 *Product image for illustration purposes only. Actual product may vary from image shown.