BOOSTER PACK
【VGE-G-BT09】
Cardfight!! Vanguard G Booster Pack Vol. 9: Divine Dragon Caper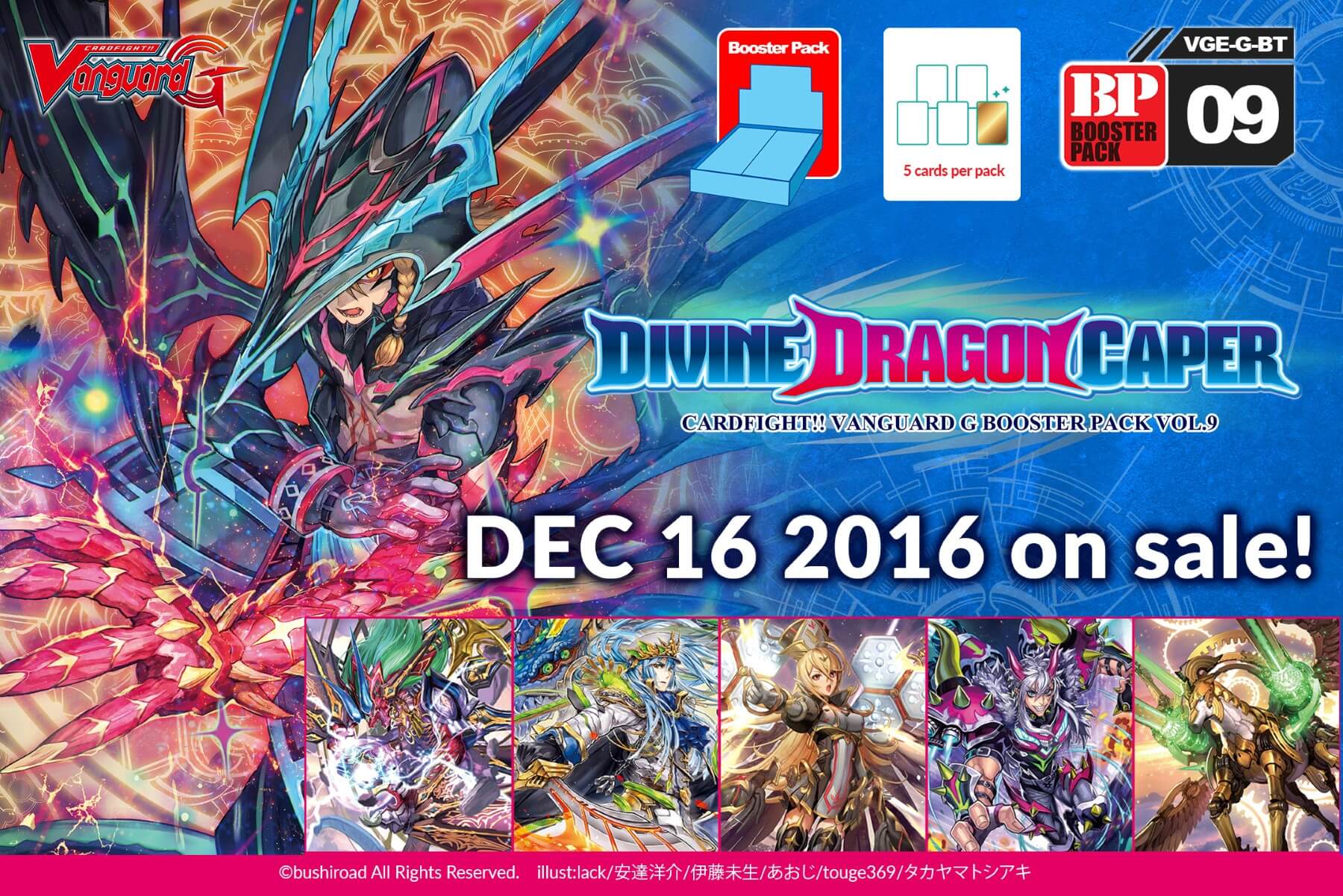 Release Date
December 16, 2016
Featured Clans
Shadow Paladin, Angel Feather, Narukami, Spike Brothers, Gear Chronicle, Aqua Force ,Cray Elemental
Card Types
104 types of cards
100 new cards / 4 reissue cards (GR: 2, RRR: 8, RR: 12, R: 22, C: 60)
+ SP: 12 [12 Parallel]
+ SGR: 2 [2 Parallel]
+ Special Reissue: 5
(+ SP: 30 [From SP Clan Pack])
Others
1 pack contains 5 random cards
1 card in every pack will definitely be an R or above card!!
1 display contains 30 packs
Shadow Paladin, Angel Feather, Narukami, Spike Brothers, Gear Chronicle, Aqua Force ,Cray Elemental
[VG-G-BT09] Cardfight!! Vanguard G Booster Pack Vol. 9: Divine Dragon Caper
The reissued cards will be released as R-foiled instead of RRR-foiled for G-BT09. There is an error in the specifications previously announced. We apologise for this error and any confusion caused.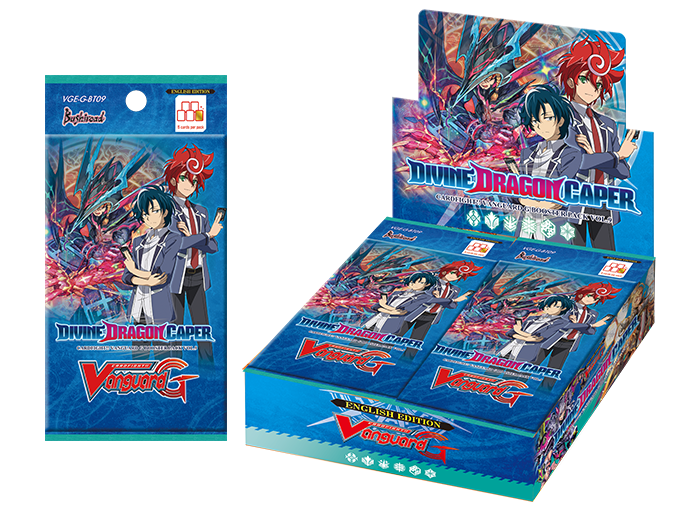 The exciting adventures of Team TRY3 continues in Cardfight!! Vanguard G NEXT!
Characters from the protagonist team and rival teams will be using new trump cards from [Divine Dragon Caper] too!
Cards that strengthen the [Ritual of Dragon Sorcery] Trial Deck are included as well!
Additionally, the popular SP Clan pack will feature once again in this product!
Also included are 5 special reissue cards powered up with all new artwork!
Are you worthy to dance with the dragons?
Strengthen your Trial Deck!
Many cards that can strengthen the [Ritual of Dragon Sorcery] Trial Deck are available in this booster!

Pre-order now to receive exclusive playmats!
Every carton of [Divine Dragon Caper] pre-ordered will come with exclusive playmats!!
Pre-order 4 displays by October 6 to receive that playmat upon release!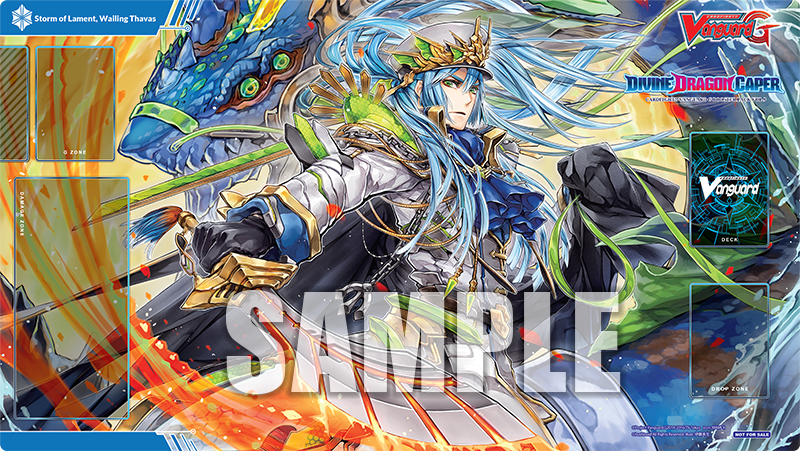 ※ Applicable only to orders made before October 6th, 2016
Improved Special Reissue cards!
There are 5 different Special Reissue cards! These popular units now have new illustrations!! Their powered up versions are also included in this release!!
Revenger, Raging Form Dragon
Eradicator, Dragonic Descendant
Conquering Supreme Dragon, Dragonic Vanquisher "VOLTAGE"
Storm Dominator, Commander Thavas
Blue Storm Supreme Dragon, Glory Maelstrom
※ Number of types and treatment of Special Reissues may differ for future releases
Popular "SP Clan Pack"!
5 SP cards will be inserted as a set in 1 pack!
The 4 clans featuring in this release are:
Shadow Paladin
Narukami
Spike Brothers
Aqua Force
※ Contents will be different for each clan
[VG-G-BT09 SP] Cardfight!! Vanguard G Booster Pack Vol. 9: Divine Dragon Caper Sneak Preview