BOOSTER PACK
Cardfight!! Vanguard G Clan Booster Vol. 1: Academy of Divas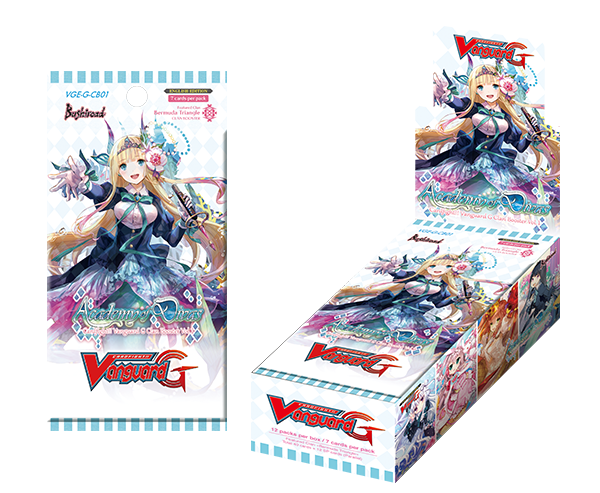 Release Date
August 28, 2015
Featured Clans
Bermuda Triangle
Card Types
40 types of cards (GR: 1 / RRR: 4 / RR: 7 / R: 12 / C: 16) + SP: 12 [Parallel]
Others
1 pack contains 7 random cards
1 display contains 12 packs
Some SP cards feature alternate illustrations!
Every pack will definitely have one R, and an additional R or above!
The spectacular live of the sparkling School Idols is about to begin!!
The Clan Booster is a new Cardfight! Vanguard G product that only features units from a single clan! And the first of the Clan Boosters will feature the lovely mermaids from <<Bermuda Triangle>>, with the school life of the mermaid idols as its theme!!
Gather up the idols you like, and make your own school of Divas!!
The Recommended Booster Draft Rule has been updated to include information on packs with 7 cards per pack.
Check out the tournament list for VGE-G-CB01 Sneak Preview here!