BOOSTER PACK
Cardfight!! Vanguard G Clan Booster Vol. 3: Blessing of Divas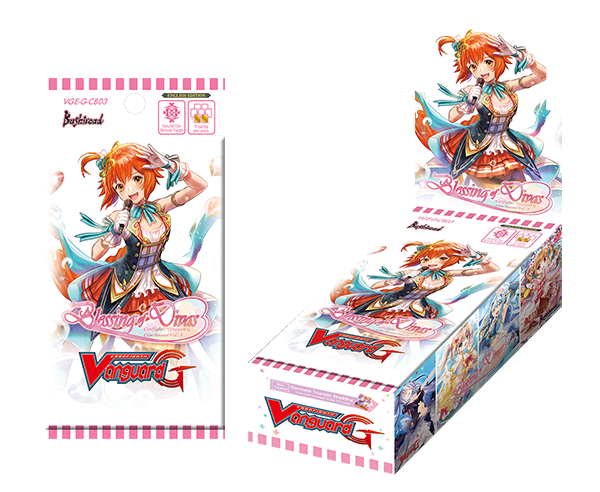 Release Date
July 29, 2016
Featured Clans
Bermuda Triangle
Card Types
44 types of cards (GR: 1 / RRR: 5 / RR: 7 / R: 14 / C: 18)
+ SGR: 1 [1 Parallel]
+ SP: 13 [13 Parallel]
+ WSP: 13 [13 Parallel]
+ 1 Special Reissue card (R treatment)
Others
1 pack contains 7 random cards
1 display contains 12 packs
Every pack will definitely have one R, and an additional R or above!
A wealth of blessings await you in the <<Bermuda Triangle>> Clan Booster [Blessing of Divas]!!
The clan booster featuring popular illustrations of cute mermaids takes to the stage once again this year!
This time, they are dressed in their idol outifts, with the SP cards featuring a costume change to wedding dresses!
Will you open your heart to the blessing of the divas?
VGE-G-CB03SS Blessing of Divas Supply Set
Release date: July 29, 2016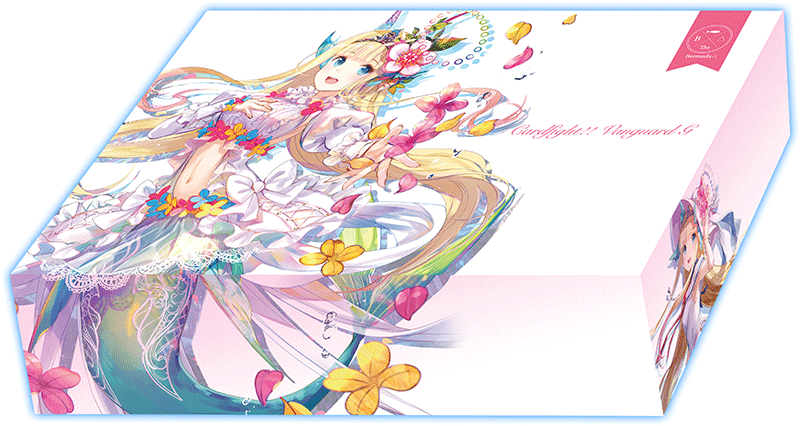 Along with summer comes an exclusive supply set featuring the cute mermaids of the <<Bermuda Triangle>> clan.
This set comes with an exclusive deck holder, rubber mat, and storage box!
It also contains 1 display of VGE-G-CB03 [Blessing of Divas], along with 12 exclusive RRR holo PR cards featuring 3 of the top idols from <<Bermuda Triangle>> with new illustrations and abilities!
Start off the summer with a big splash!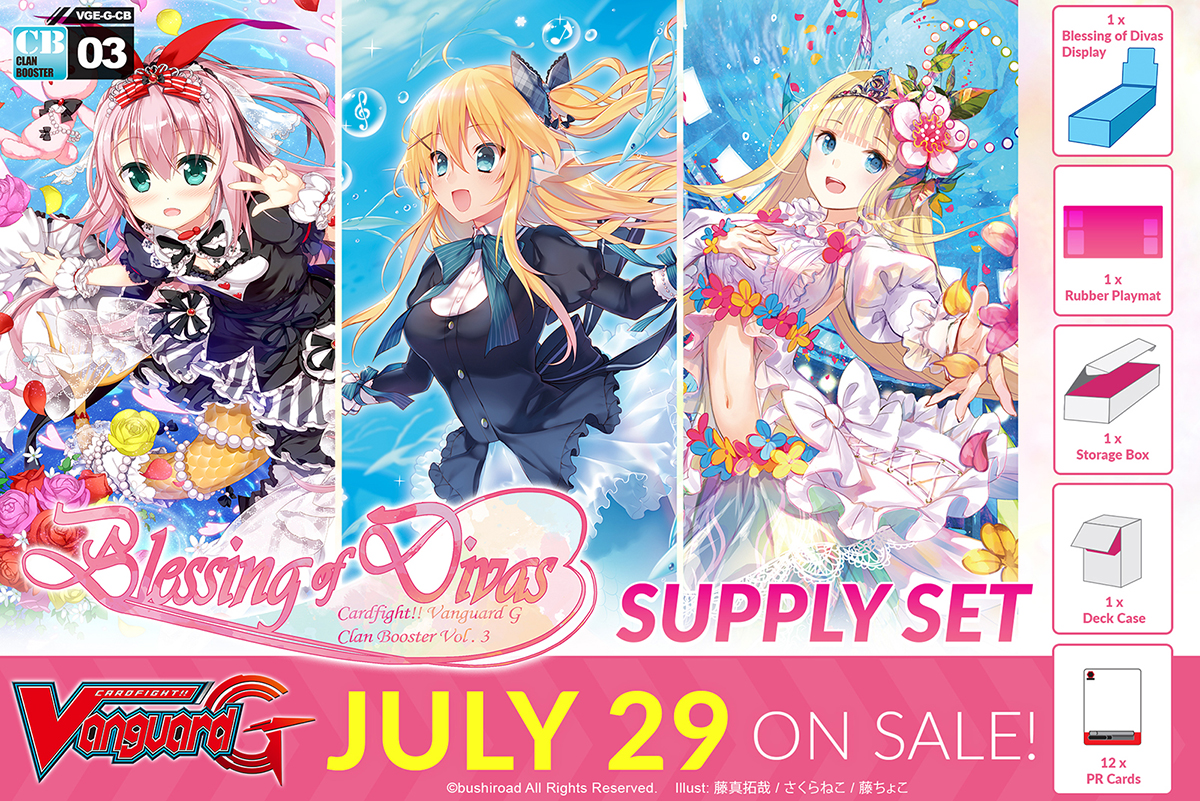 Product Specifications
VGE-G-CB03SS contains the following items within a "Cheerfully Etoile, Olyvia" storage box:
12 Special RRR holo PR cards (4 pieces each of 3 types)
Special "Dreaming Step, Shizuku" Deck Holder
Special "Duo Absolute Sister, Meer" Rubber Playmat
1 VGE-G-CB03 [Blessing of Divas] display