BOOSTER PACK
Cardfight!! Vanguard G Fighters Collection 2016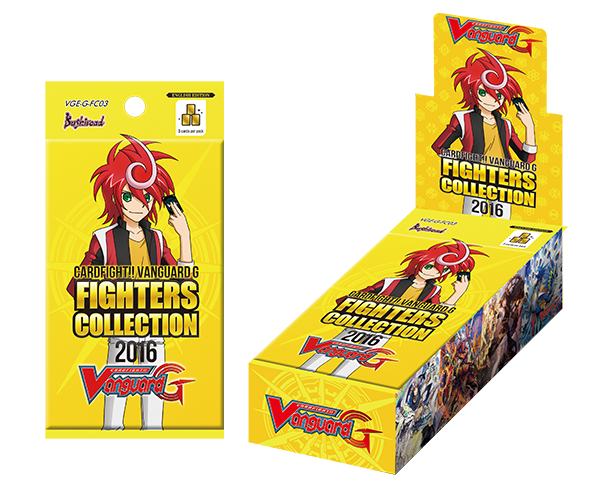 Release Date
May 20, 2016
Featured Clans
All 24 clans + Cray Elemental excluding:
ー Touken Ranbu
ー Etranger
Card Types
51 types of cards in total (GR: 8 / RRR: 16 / RR: 27)
Others
1 pack contains 3 random cards
1 display contains 10 packs
2 cards from each of the 25 clans (excluding Etranger and Touken Ranbu) + 1 more Cray Elemental are included in this product!
Fighters Collection is back again this year with new trump cards for your favorite clans!
Featuring new G unit (G4) cards including G guardians for all clans! (except the ≪Etranger≫ and ≪Touken Ranbu≫ clans)
2 cards from each of the 25 clans, plus 1 more ≪Cray Elemental≫ will be included in this special release!
Look out for the new trump cards that will lead your deck into Stride Gate!