BOOSTER PACK
Cardfight!! Vanguard G Fighters Collection 2017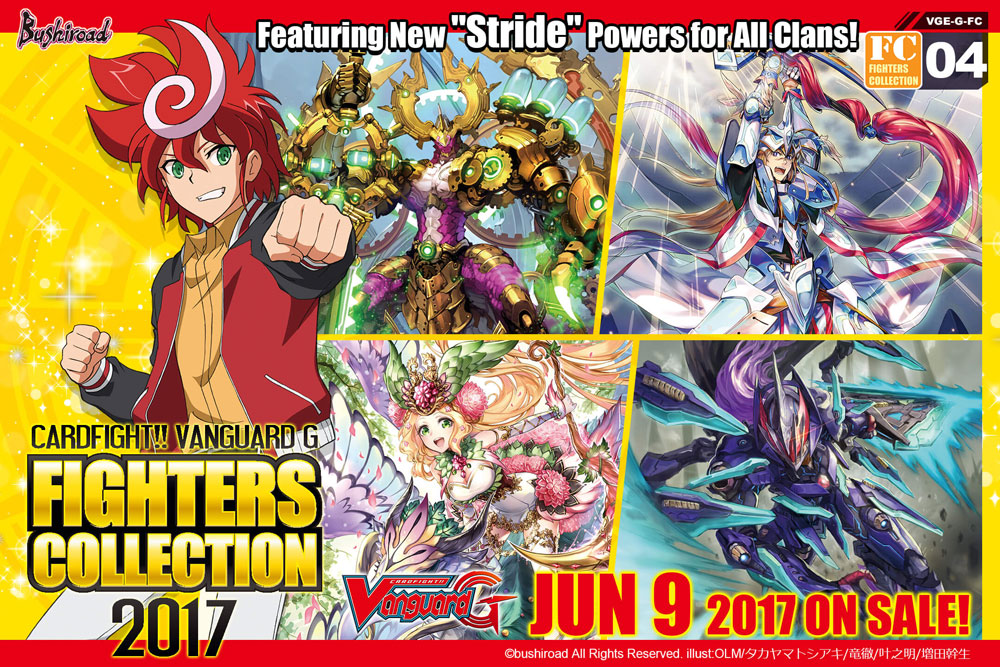 Release Date
June 9th, 2017
Featured Clans
※All 25 clans excluding «Etranger» and «Touken Ranbu».
Card Types
75 types of cards [75 new cards / no reissue cards] (GR: 24 / RRR: 24 / RR: 27)
All cards with holo treatment!
※The probability of getting a specific card is different from regular booster packs, clan boosters, and character boosters.
Others
1 pack contains 3 random cards
1 display contains 10 packs
Fighters Collection is back again this year with an even bigger volume!!
Featuring never-before-seen G unit trump cards, powerful G guardians, and heal triggers with abilities from all clans(※)!!
Get your hands on all new trump cards for your favorite clans!
Featured Clans «All Clans» ※All 25 clans excluding «Etranger» and «Touken Ranbu».