CONSTRUCTED DECK
Cardfight!! Vanguard G Legend Deck Vol.3: The Blaster "Aichi Sendou"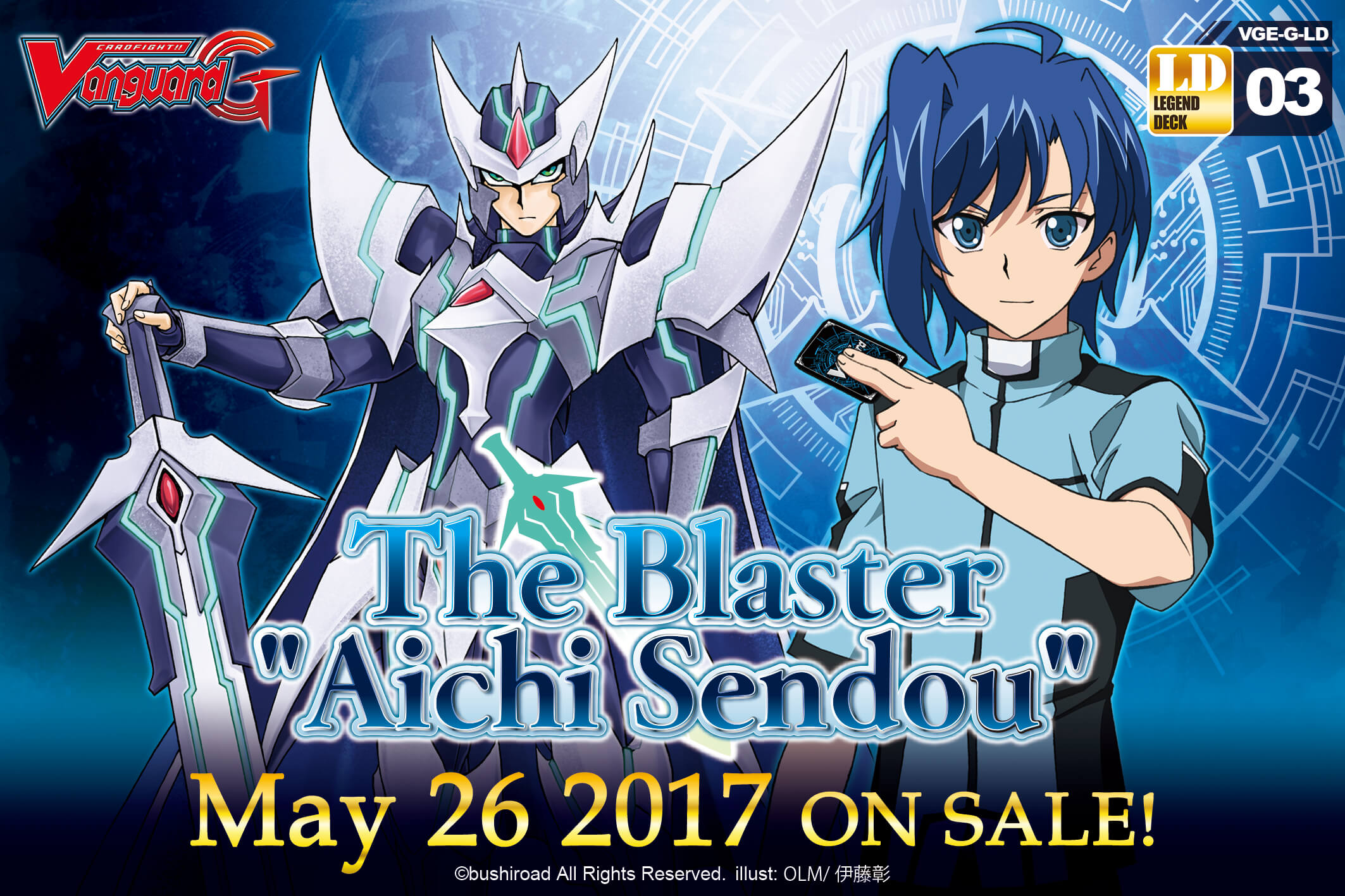 Release Date
May 26 (Friday), 2017
Featured Clans
Royal Paladin
Card Types
18 types of cards
including 3 G cards
Others
Blaster Blade Exceed
Divine Knight King, Alfred Holy Saver
Little Tactician, Marron
Hero of Silence, Gallatin
Bringer of Divine Grace, Epona
Great Flash, Iseult
The third in the highly popular Legend Deck series has descended!
This time, 《Royal Paladin》 units that Aichi Sendou has been using will be featured with all new abilities!
As a complete deck with powerful units and attractive new illustrations, and additional items compared to the standard Trial Deck, [The Blaster "Aichi Sendou"] is the perfect pre-constructed deck set for both new and veteran players alike!! Also, stand a chance to receive 1 hot stamp card randomly inserted into decks!!
Are you ready to bring back the deck of a Legend?
Popular units used by Aichi Sendou gets new abilities with their new evolution
These units include:
Blaster Blade Exceed
Divine Knight King, Alfred Holy Saver
Little Tactician, Marron
Hero of Silence, Gallatin
Bringer of Divine Grace, Epona
Great Flash, Iseult
More items than the previous Legend Deck!
Featuring
4 copies of required cards
2 copies of the G guardian