BOOSTER PACK
【VG-G-RC01】
Cardfight!! Vanguard G Revival Collection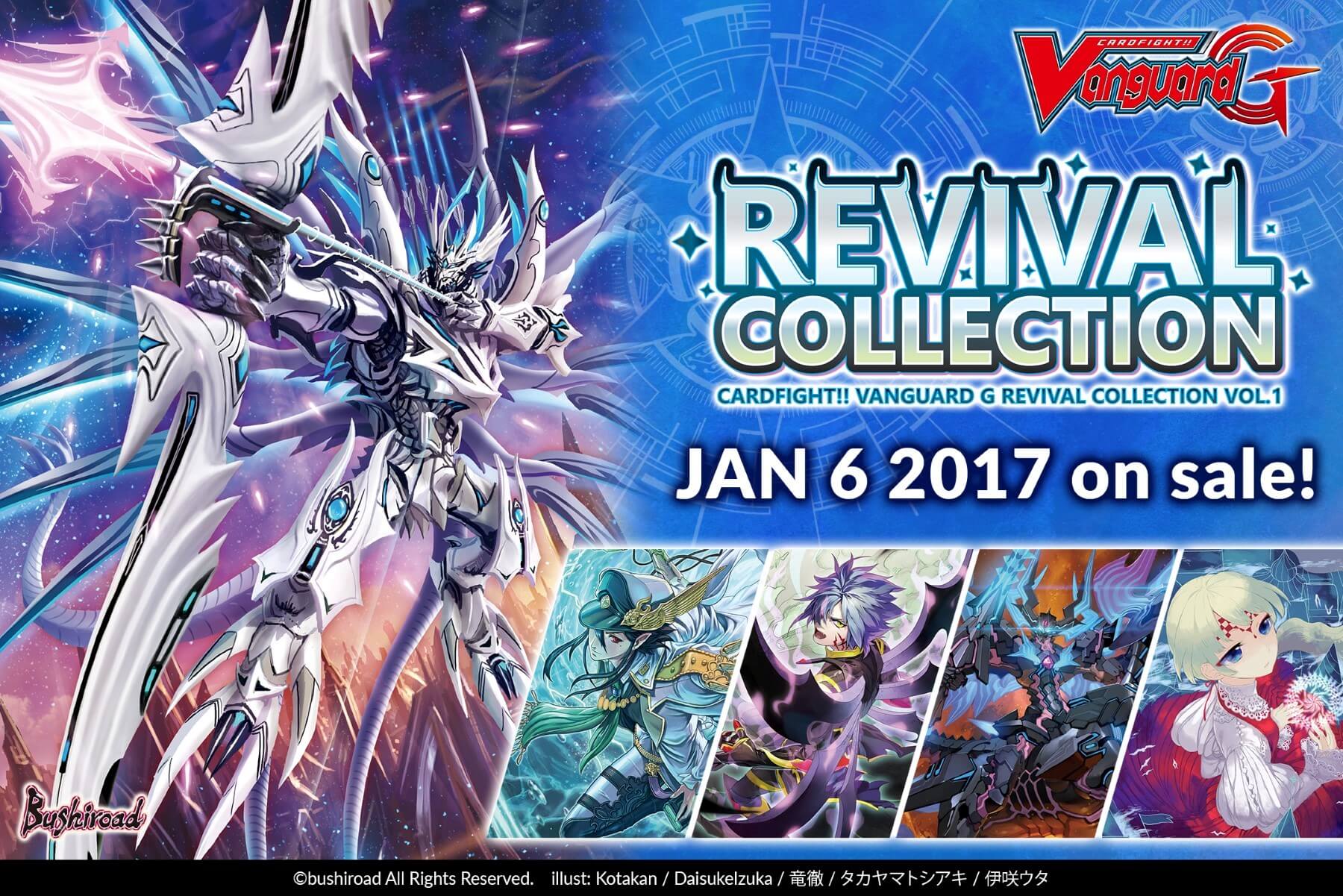 Release Date
January 6, 2017
Featured Clans
Royal Paladin, Oracle Think Tank, Shadow Paladin, Gold Paladin, Genesis, Kagero, Tachikaze, Murakumo, Narukami, Nova Grappler, Dimension Police, Link Joker, Spike Brothers, Dark Irregulars, Pale Moon, Gear Chronicle, Granblue, Bermuda Triangle, Aqua Force, Megacolony, Great Nature, Neo Nectar
Card Types
50 types of cards
25 new cards / 25 reissue cards
RRR: 12
RR: 16
R: 22
+ SP: 12 [12 Parallel]
Others
1 pack contains 3 random cards
1 card in every pack will definitely be a RR or above card!!
All cards will receive holo treatment!
1 display contains 10 packs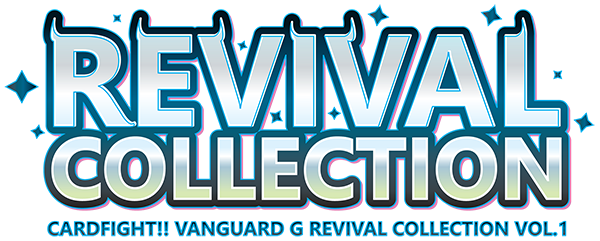 Wishing for some cards to be reissued? Your wish is granted in this [Revival Collection] series!
Featuring popular cards from previous releases, this is the expansion you've been waiting for!
New cards supporting existing cards are also included in this English exclusive release!
Don't miss out on the chance to collect 12 of these cards in the new SP format as well!
Will you rise up and take the future?
Product Barcode Error
There is an error in the product barcode printed on [VG-G-RC01] Cardfight!! Vanguard G Revival Collection.
Please kindly use the correct barcode as shown below.
We apologize for the inconvenience caused.
>>Click on image for larger view<<