BOOSTER PACK
【VGE-V-BT02】
English Edition Cardfight!! Vanguard Booster Pack Vol. 02: Strongest! Team AL4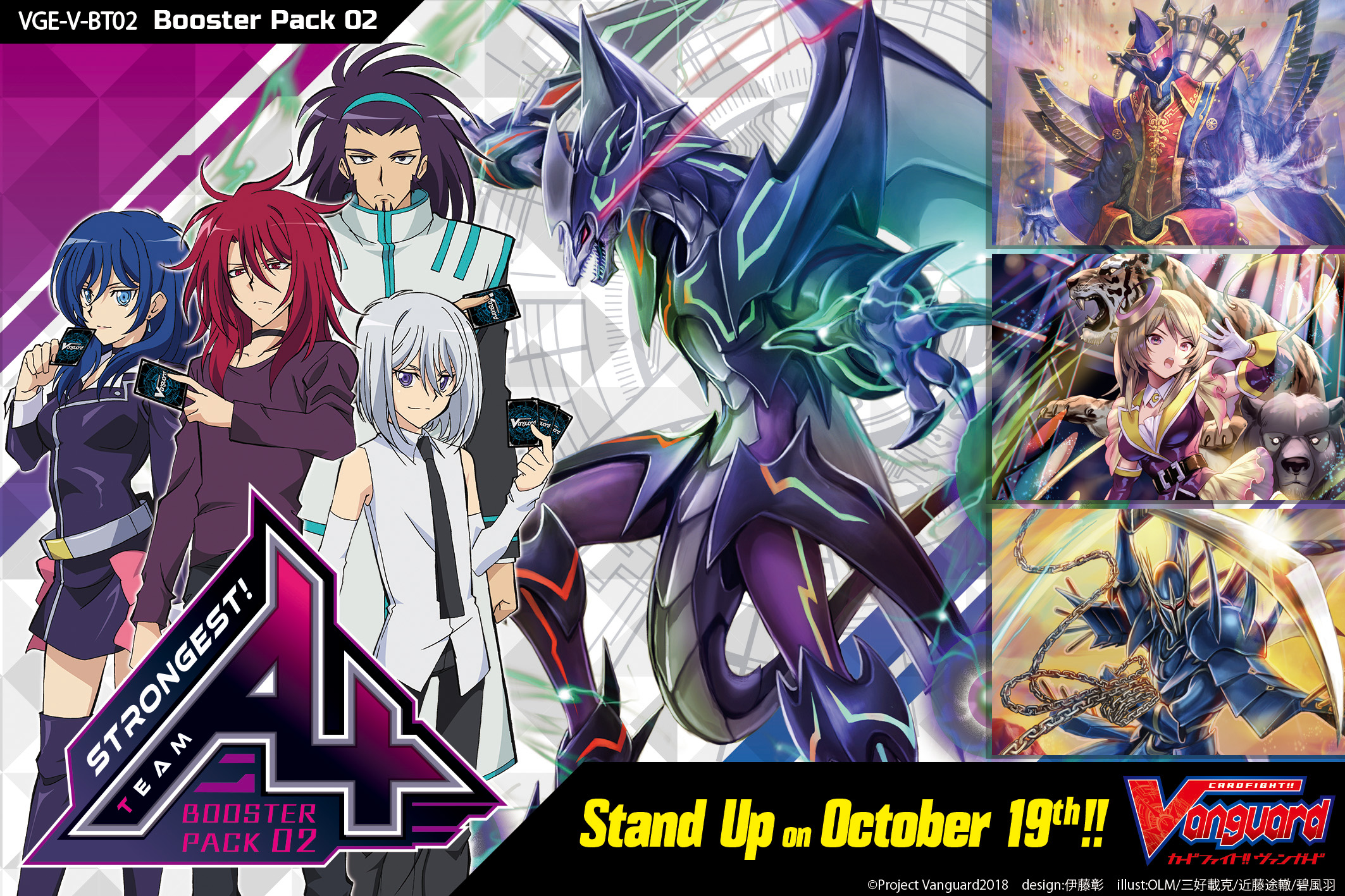 Release Date
October 19th, 2018
Featured Clans
Shadow Paladin, Dark Irregulars, Pale Moon, Murakumo
Card Types
84 new cards (VR: 4 / RRR: 8 / RR: 12 / R: 17 / C: 43) + SVR: 4 [4 Parallel] + OR: 4 [4 Parallel] + IMR (Image Ride Rare): 1 [Parallel] + SCR (Secret Rare): 4
2 cards in every pack will definitely be R or above cards!!
Others
- 1 pack contains 7 random cards
- 1 display contains 16 packs
Campaign
-
This is the booster pack that includes the 4 clans used by Asteroid's strongest members, Team AL4!
This booster can strengthen the 《Shadow Paladin》 clan's Trial Deck Vol.04 "Ren Suzugamori"!!
《Dark Irregulars》, 《Pale Moon》, and 《Murakumo》 decks can be constructed with just this booster!!
Each box will include a pack of Gift Markers (1 each for "Force", "Accel", and "Protect", with 1 of them being a unit illust version)
Gift Markers with hot-stamped signatures of the cast from the animation are featured as Secret Rares too!
Introducing this Secret Campaign!
An elusive "Phantom Blaster Dragon" with unique serial number and special treatment will be randomly included!
Featuring the original illustration from Booster Pack Vol.4 "Eclipse of Illusionary Shadows" by Akira Ito!