BOOSTER PACK
【VGE-V-EB13】
English Edition Cardfight!! Vanguard Extra Booster 13: The Astral Force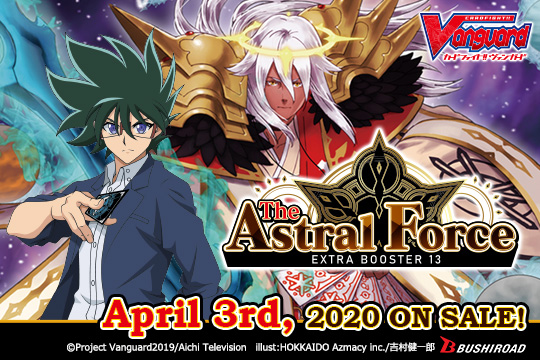 Release Date
April 3rd, 2020
Featured Clans
Genesis, Angel Feather, Gear Chronicle
Card Types
62 types of cards (54 new cards, 8 reissue cards) + Various Parallels
2 cards in every pack will definitely be R or above cards
Others
1 pack contains 7 random cards
1 display contains 12 packs
Featuring cards used by "Shinemon Nitta", "Tatsuya Tachibana", and "Ryuzu Myoujin" from the new animation series!
Strengthen the decks that make use of the new "Astral Plane" ability for 《Genesis》 from Booster Pack Vol.07 "Infinideity Cradle" and Trial Deck Vol.09 "Shinemon Nitta"! Build a deck that enhances the overall power of your "Astral Poet" units!

The 《Angel Feather》 that "Tatsuya Tachibana" uses utilizes the damage you have taken to unleash powerful effects, improving their use of the damage zone! Also, featuring cards that revolve around the use of Imaginary Gift: Protect II!
For 《Gear Chronicle》, there is a new gimmick that powers up by using more cards from hand, paving the way for a more aggressive play style! Also, featuring cards that bind and produce effects, providing further support for the current playstyle! The trump card of "Ryuzu Myoujin", "Chronofang Tiger", is included too!

8 reissue cards: "Prime Plaster", "Critical Hit Angel", "Hot Shot Celestial, Samyaza", "Bouquet Toss Messenger", "Sunny Smile Angel", "Steam Bomber, Digul", "Roly-poly Worker", "Steam Doctor, Mar-tash"

A VR or SVR will definitely be included in every display!
※2 Pieces of pre-order bonus playmats will be included in every carton!!
Commercial

Introducing the sneak preview for Cardfight!! Vanguard Extra Booster 13: The Astral Force! Be the first to get your hands on the upcoming VGE-V-EB13 cards a week before the actual release!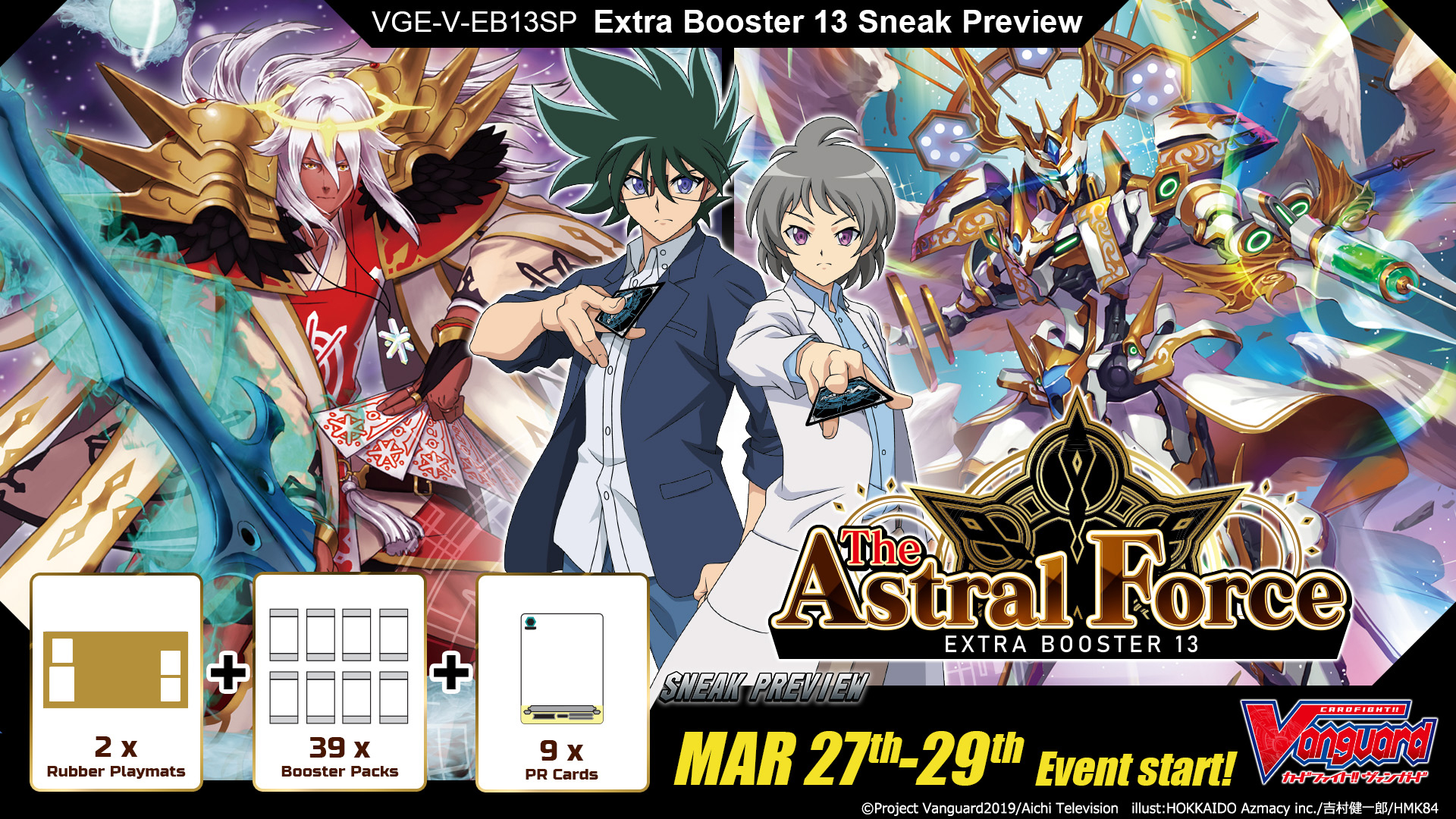 Participate and stand a chance to obtain exclusive sneak preview event goodies such as promotional cards and rubber playmats!
Check out for stores near you that are organizing the Sneak Preview Booster Draft Tournament on any one day between March 27 and 29!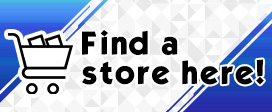 Disclaimer:
* Not all stores will be running the sneak preview tournament. Do check with your local stores for updates.
* The event will only be held on one of the dates stated. If you discover any stores running the sneak preview tournament more than once or not on the stipulated date, do let us know at sg_support@bushiroad.com.