CONSTRUCTED DECK
【VGE-V-SS04】
English Edition Cardfight!! Vanguard Special Series 04 "Majesty Lord Blaster″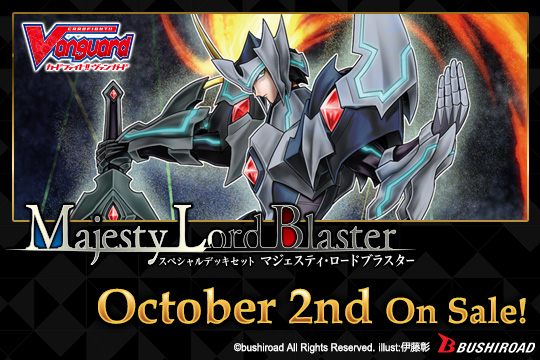 Release Date
October 2nd, 2020
Featured Clans
Royal Paladin
※ Includes 1 type of Shadow Paladin
Others
1 pre-constructed trial deck contains 50 cards
(1 piece of 1 type with SVR treatment, 3 pieces of 1 type with VR treatment, and 1 piece each of 5 types with RRR treatment)
1 pack of sleeves
1 premium deck holder
3 Double-sided Gift Markers (Front: Force I, Back: Force II)
1 Quick Shield card
・Introducing the special premium deck holder and sleeves for the Majesty Lord Blaster Special Deck Set!
・You can experience fights of greater complexity with just this deck!
・1 piece of Majesty Lord Blaster comes in SVR treatment, with 3 pieces and 5 pieces of other cards having VR and RRR treatment respectively!!
・The reissues are "Blaster Blade", "Flash Shield, Iseult", and 8 other cards.
・"Blaster Dark" comes with a new ability that allows it to be used as a 《Royal Paladin》!
・Also featuring a new "Order" card type! As well as 1 piece of the "Quick Shield" that you can get from going second!!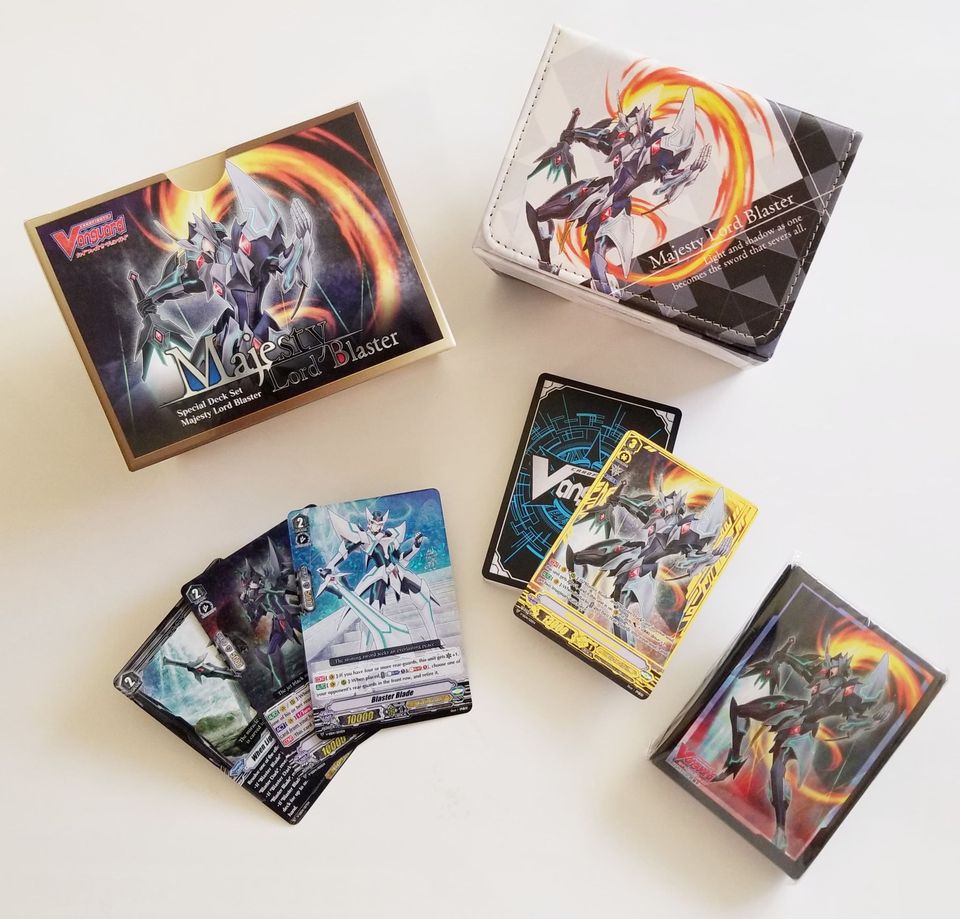 Commercial