CONSTRUCTED DECK
【VGE-V-TD07】
English Edition Cardfight!! Vanguard Trial Deck 07: Kouji Ibuki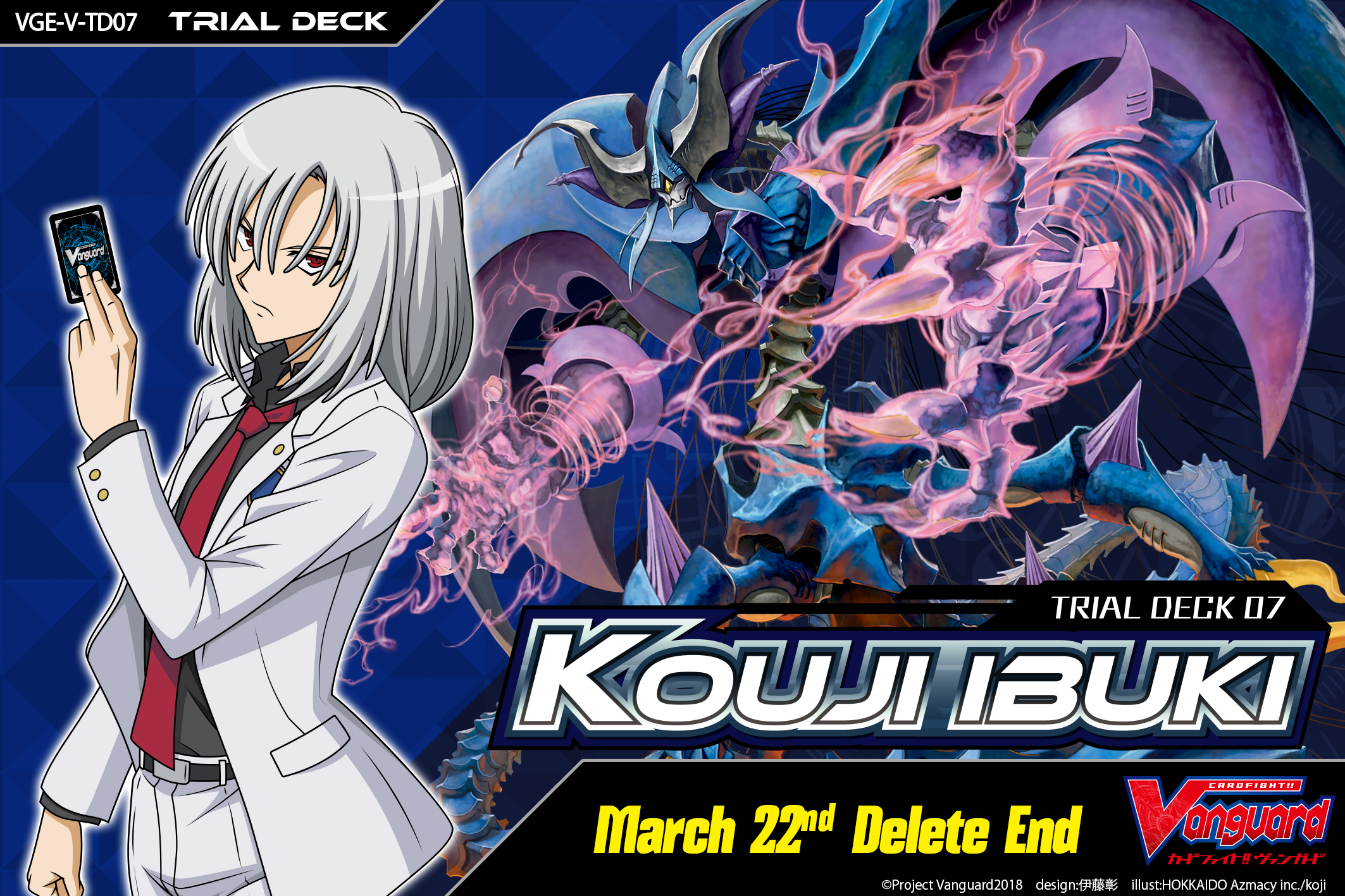 Release Date
March 22th, 2019
Featured Clans
Link Joker

Card Types
14 types of cards (14 new cards, inclusive of 4 holo cards)
Others
- 1 pre-constructed trial deck contains 50 cards
- 1 display contains 6 decks
- First guide
- Playmat
- 3 Gift Markers
Campaign
-
Featuring a Trial Deck for 《Link Joker》 used by "Kouji Ibuki"!!
The clan type is "Force"!
Power up with cards from the same-day release V-BT04 "Vilest! Deletor"!!
1 each for 3 types of cards and 1 random card out of the remaining cards featured (11 types + 1 unit gift) will have holo treatment too!