Raging Dust Bullet Storm

Check out these featured cards!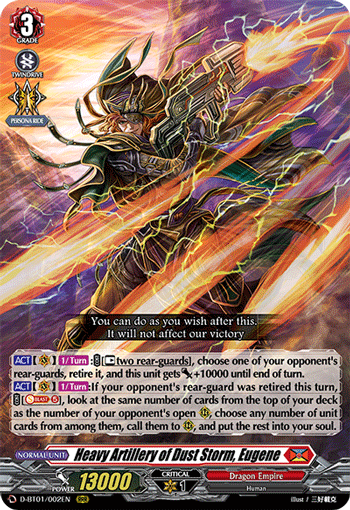 Heavy Artillery of Dust Storm, Eugene
By resting two rear-guards, retire one of your opponent's rear-guards, and this unit gets +10000 Power!
If your opponent's rear-guard was retired, Soul-Blast 5, look at the same number of cards from the top of your deck as the number of your opponent's open rear-guard circles, choose any number of units, call them, and put the rest into your soul!
Let's gather souls, reduce your opponent's strength, and aim to call multiple units!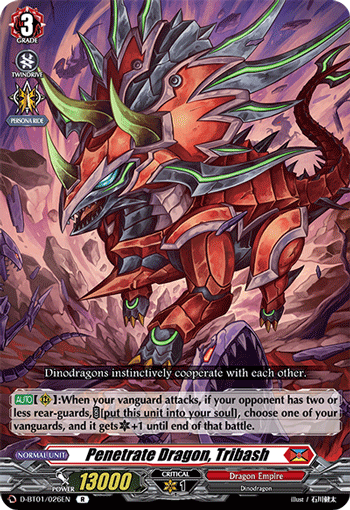 Penetrate Dragon, Tribash
[overDress]-"Trickstar" (You may place it by stacking it on the specified unit) When placed as an overDress, you draw two cards, and this unit gets +5000 Power!
When your vanguard attacks, if your opponent has two or less rear-guards, put this unit into the soul and the vanguard gets an additional critical!
Use Eugene's ability to reduce the number of your opponent's rear-guards to meet the conditions, and strengthen your vanguard while gathering cards into soul!