Weiß & Schwarz

Nation: Lyrical Monasterio
Check out these featured cards!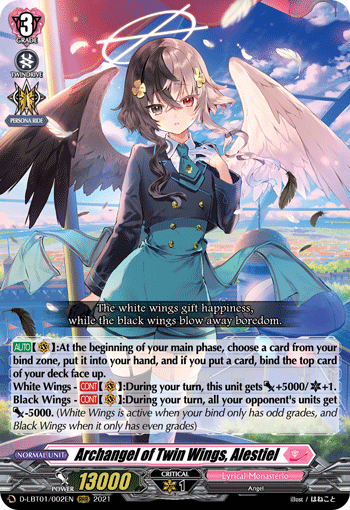 Archangel of Twin Wings, Alestiel
The grade 3 unit that's this deck's trump card! At the beginning of your main phase, add a card from the bind zone to your hand. And if you do so, bind the top card of your deck.
White Wings is active when your bind only has odd grades, and Black Wings when it only has even grades! If you are in the White Wings, you get +5000 Power and an additional critical, while if you are in the Black Wings, all of your opponent's units get -5000 Power!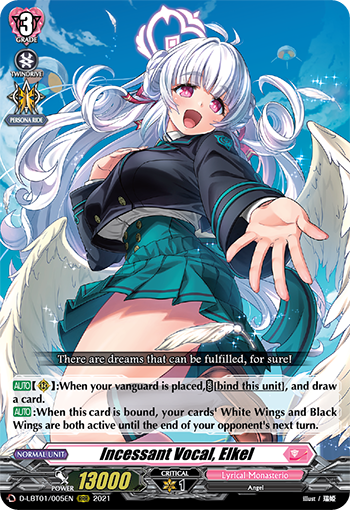 Incessant Vocal, Elkel
A unit with abilities that go well with Alestiel! When your vanguard is placed, you can draw a card by binding this unit! When this unit is bound, both White and Black Wings will be ative until the end of your opponent's next turn! With this reliable card, you can use enjoy the best of both worlds with Alestiel!