The Arrow of Hope that Leads to the Skies

Check out these featured cards!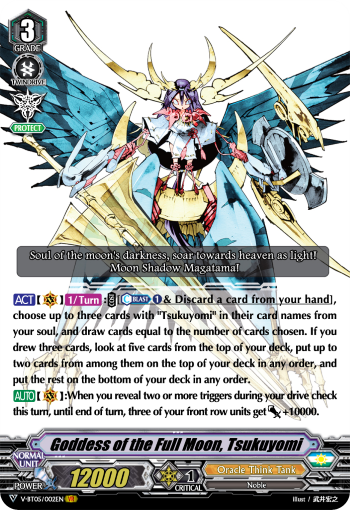 Goddess of the Full Moon, Tsukuyomi
A grade 3 card from Booster Pack Vol. 05 "Aerial Steed Liberation", and also the trump card for this deck. By Counter-Blasting and discarding one card once per turn, you can draw up to three cards, and change the order of the top five cards of your deck to your preference! If you revealed two or more triggers during your drive check, three of your front row units get +10000 Power! Strengthen your allies by rearranging your deck to reveal two triggers!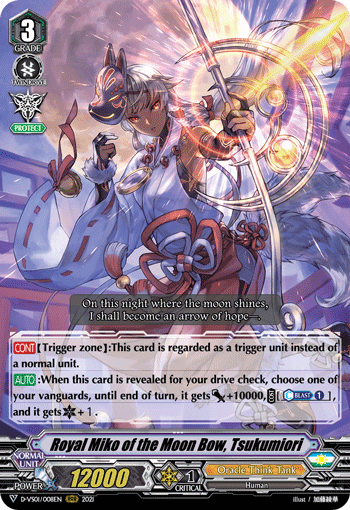 Royal Miko of the Moon Bow, Tsukumiori
This card is regarded as a trigger unit instead of a normal unit! If this card is revealed in your drive check, your vanguard gets +10000 Power, and an additional critical if you Counter-Blast! Increase your probability of getting a trigger during drive checks just by having this card in your deck! Not forgetting its great compatibility with Tsukuyomi's ability too!