The True Darkness Within the Dark

Check out these featured cards!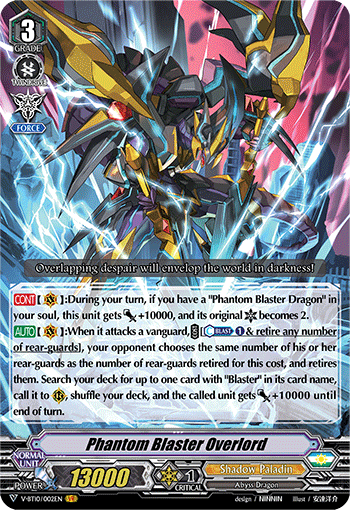 Phantom Blaster Overlord
If there is a "Phantom Plaster Dragon" in soul, this unit gets +10000 Power and its critical value becomes 2!
In addition, when attacking, retire any number of rear-guards, your opponent retires as many rear-guards retired for this cost, call a "Blaster" unit from your deck, and that called unit gets +10000 Power!
Retire your opponent's rear-guards and launch a series of attacks!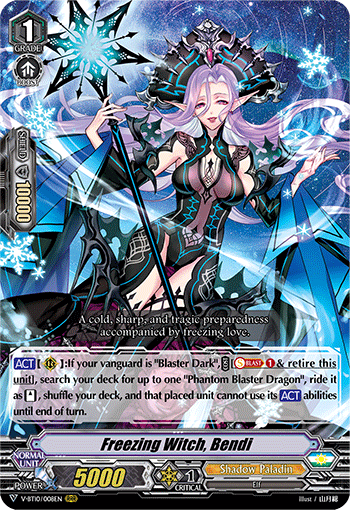 Freezing Witch, Bendi
If your vanguard is "Blaster Dark", you may retire this unit to ride "Phantom Blaster Dragon" from your deck!
You can reach grade 3 as early as the second turn, and obtain and Imaginary Gift:Force!