We are pleased to announce that there will be an English-exclusive purchase campaign for Special Series 08: Clan Selection Plus Vol. 2. Each purchase of a display will get you a copy of the D-series PR card "Twin Buckler Dragon" (as pictured below, while stocks last).
*Limited to tournament stores in North and Latin Americas only*.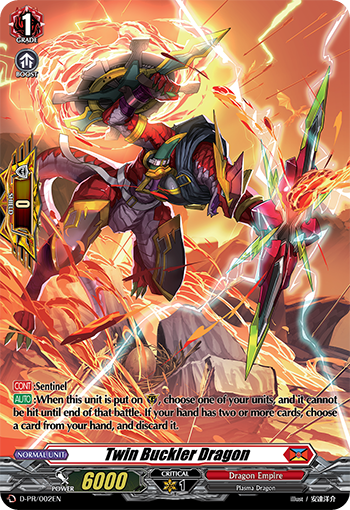 Due to Covid-19, we strongly advise players to contact your local game store to confirm product availability and to arrange delivery, and to prioritize personal safety and the safety of those around you above all else.