BOOSTER PACK
【VGE-G-BT12】
Cardfight!! Vanguard G Booster Pack Vol. 12: Dragon King's Awakening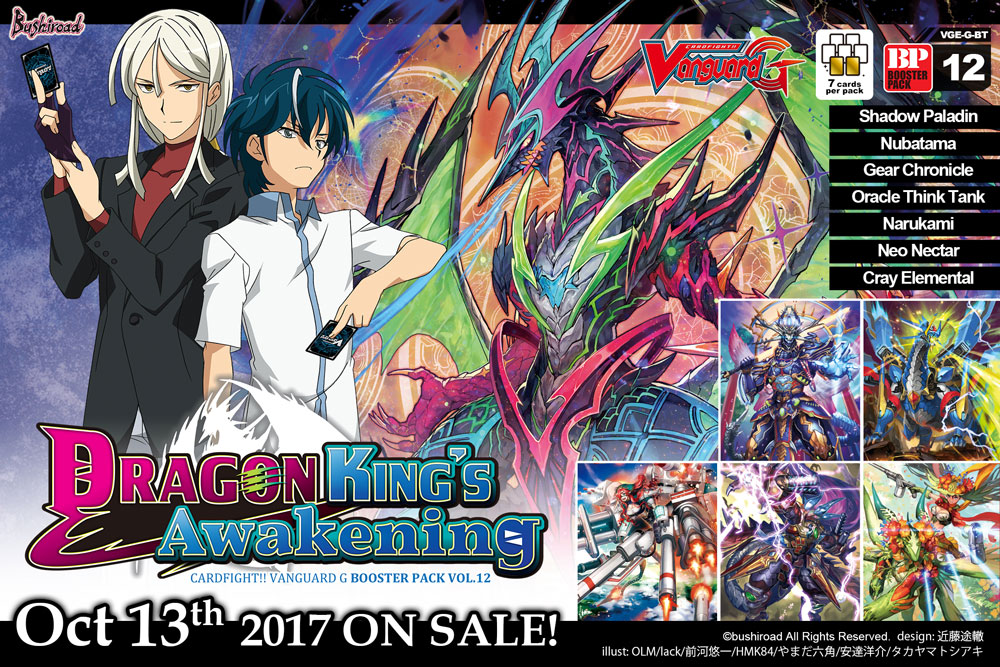 Release Date
October 13, 2017
Featured Clans
Shadow Paladin, Nubatama, Gear Chronicle, Oracle Think Tank, Narukami, Neo Nectar, Cray Elemental
Card Types
104 types of cards

99 new cards / 5 reissue cards (GR: 2 / RRR: 9 / RR: 13 / R: 24 / C: 56)

+ SP: 12 [12 Parallel]

+ SGR (Super GR): 2 [2 Parallel]

+ Special Reissue: 2
2 cards in every pack will definitely be an R or above card!!
Others
1 pack contains 7 random cards
1 display contains 16 packs
[VGE-G-BT12] Cardfight!! Vanguard G Booster Vol. 12: Dragon King's Awakening
The "Cardfight!! Vanguard G NEXT" animation is moving on to the Second Stage of the Under 20 Championship!!

Featuring many trump cards used by the protagonist team and rival team characters from the animation!
Also featuring many cards that can directly strengthen the Trial Deck, [Evil Eye Sovereign]!
This release comes in the new booster pack specification introduced previously with VGE-G-BT11 [Demonic Advent].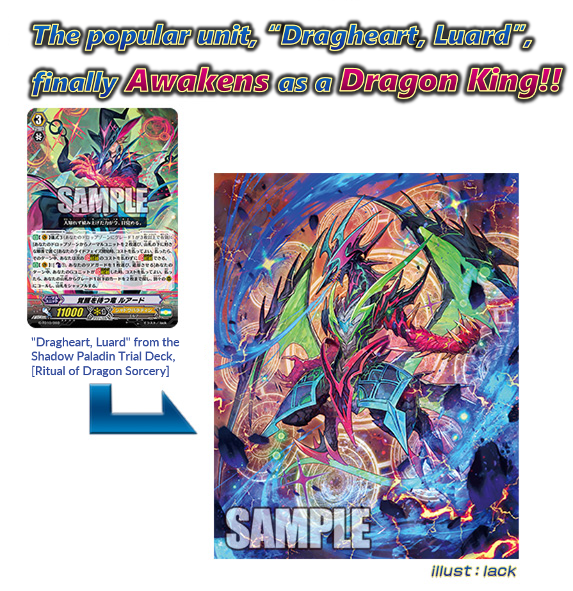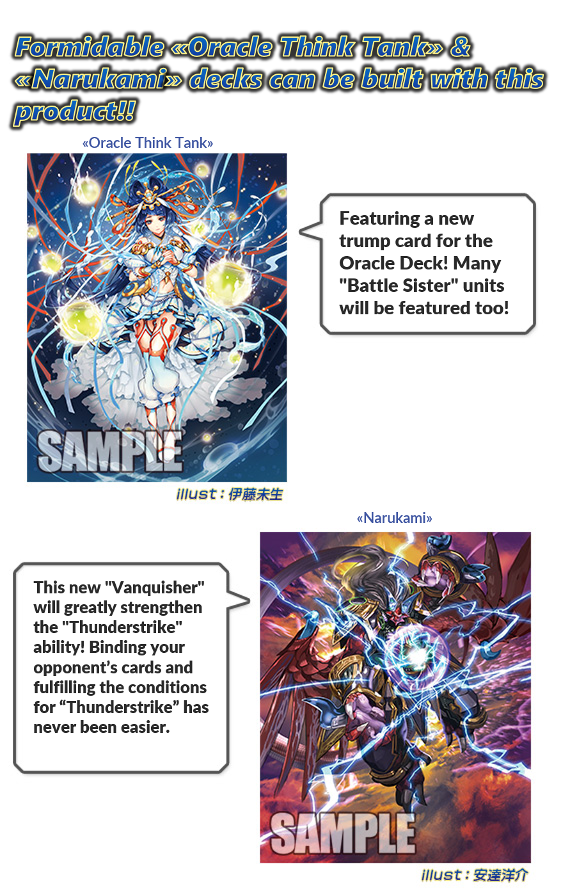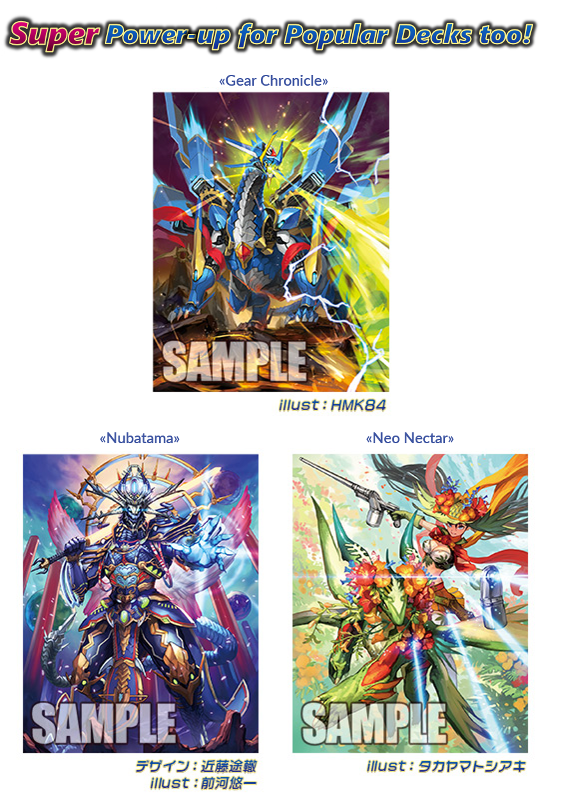 2 Special Reissues
"Steam Tamer, Arka"(same illustration)
"Dragonic Vanquisher"(new illustration)
5 Normal Reissues
"Cherishing Knight, Branwen"
"Stealth Dragon, Dreadmaster"
"Mighty Bolt Dragoon"
"Demonic Dragon Berserker, Chatura"
"Protector Lotus Maiden of Yggdrasil"
Featuring cards that can strengthen
| | |
| --- | --- |
| Trial Deck [Evil Eye Sovereign]! | And Booster Pack [Demonic Advent]! |
Booster Pack Specification Change Information

Each pack now includes 7 cards, instead of the previous 5.
Each pack will include 2x R or higher rarity cards!
1x RR or higher rarity card will be included approximately every two packs.※1
Two RR cards may be included in the same pack.※2

A more exciting specification for you to enjoy!!




※1 This is just a probability.
※2 There will not be any packs that include two RRR cards in one pack.
Release Date
October 13 (Friday), 2017
[VGE-G-BT12] Cardfight!! Vanguard G Booster Vol. 12: Dragon King's Awakening – Sneak Preview