BOOSTER PACK
【VGE-V-EB14】
English Edition Cardfight!! Vanguard Extra Booster 14: The Next Stage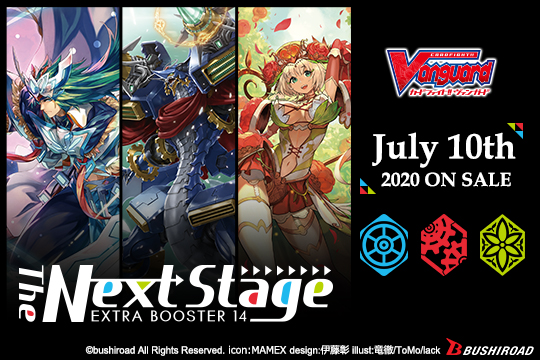 Release Date
July 10th, 2020
Featured Clans
Royal Paladin, Gear Chronicle, Neo Nectar
Card Types
62 types of cards (all new cards) + Various Parallels
2 cards in every pack will definitely be R or above cards
Others
1 pack contains 7 random cards
1 display contains 12 packs
Extra Booster "The Next Stage" introduces cards that can strengthen the 3 Trial Decks that go on sale June 26th 2020!

Featuring the evolved forms of cards such as "Chronodragon Nextage" for "Chronojet Dragon", and "Aerial Divine Knight, Altmile" and "Dream-spinning Ranunculus, Ahsha" for "Altmile" and "Ahsha"! Also, cards that support "Blaster" themed decks are included as well!

Featuring a new card type known as "Order"! The player going second gets a "Quick Shield" when he or she rides on the First Vanguard, also featured in this product! Click here for more details.

A VR or SVR will definitely be included in every display!

※Each display box of VGE-V-EB14 will come with a bonus clan die! (While stocks last!)

Introducing the sneak preview for Cardfight!! Vanguard Extra Booster 14: The Next Stage! Be the first to get your hands on the upcoming VGE-V-EB14 cards a week before the actual release!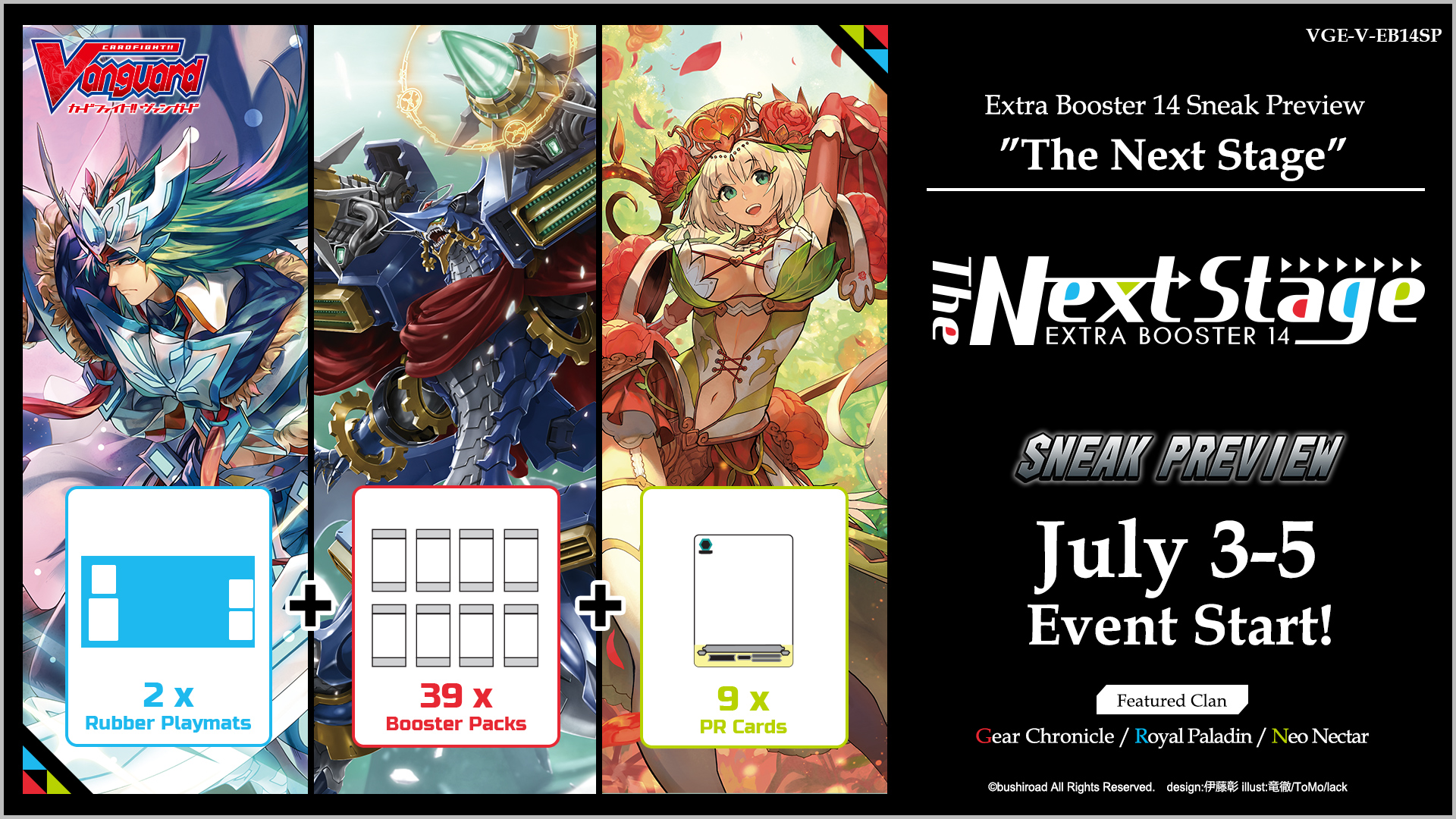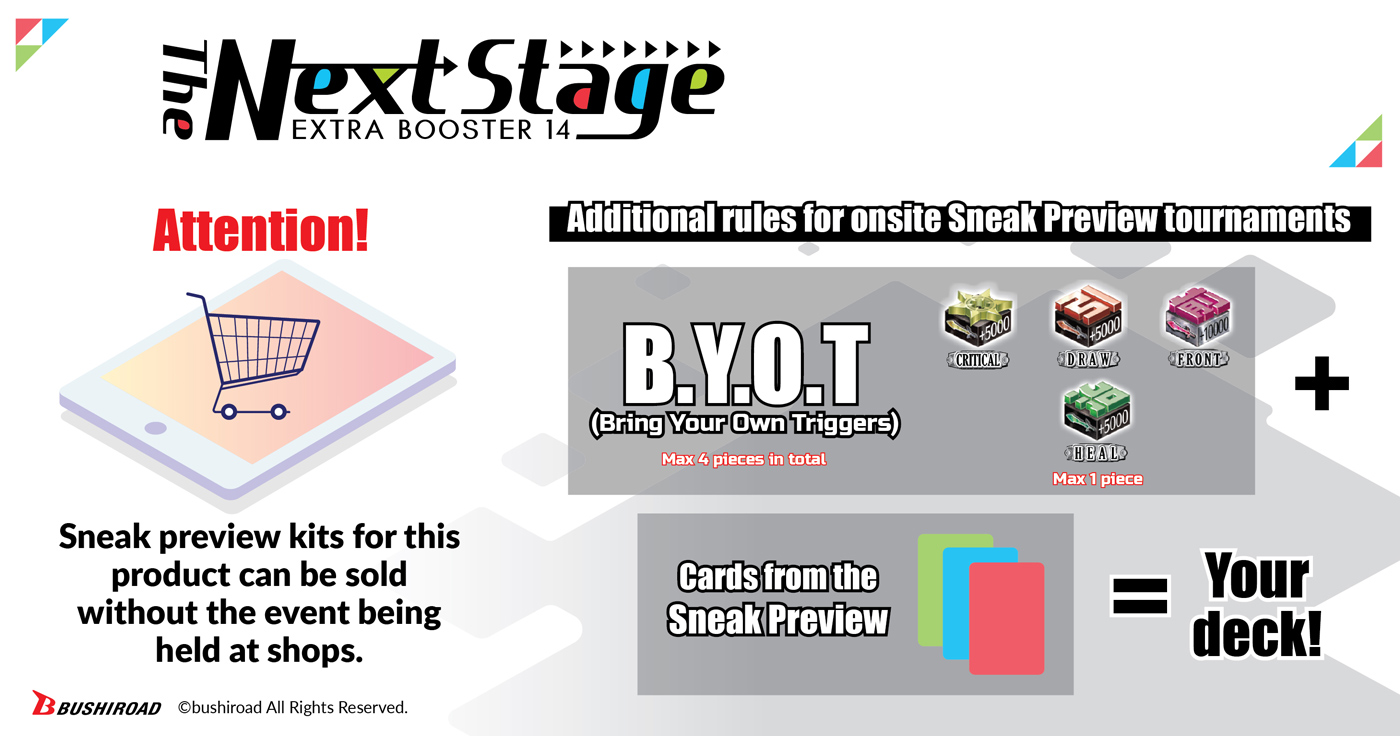 Participate and stand a chance to obtain exclusive sneak preview event goodies such as promotional cards and rubber playmats!
Note:
* Due to Covid-19, many countries and states are in varying states of lockdown. We strongly advise players to contact your local game store to confirm product availability and how the Sneak Preview will be held, as it may vary by store. At the same time, we would also like to highlight the importance of prioritising personal safety and the safety of those around you above all else.