CONSTRUCTED DECK
【VGE-V-SS10】
Cardfight!! Vanguard Special Series 10: Premium Battle Deckset 2023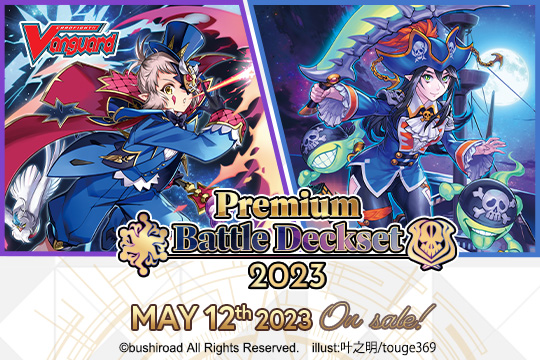 Release Date
May 12th, 2023
Featured Clans
Pale Moon, Granblue
Others
1 Deckset contains:
・1 Pre-constructed Pale Moon deck [Main Deck: 50 cards inclusive of 13 holo cards, 18 types; G deck: 16 cards inclusive of 10 holo cards, 10 types; Others: 12 cards inclusive of 4 holo cards, 4 types)
・1 Pre-constructed Granblue deck [Main Deck: 50 cards inclusive of 13 holo cards, 18 types; G deck: 16 cards inclusive of 10 holo cards, 10 types; Others: 12 cards inclusive of 4 holo cards, 4 types)
・1 Short Storage Box
・1 Set of Fighter's Coins
・2 Playsheets
Introducing the Premium Battle Deckset 2023 for the Premium Format!
This product features 2 ready-to-play pre-constructed Premium decks!
Perfect product for anyone who wishes to start playing in the Premium Format!
Reprinting Popular cards for Premium format!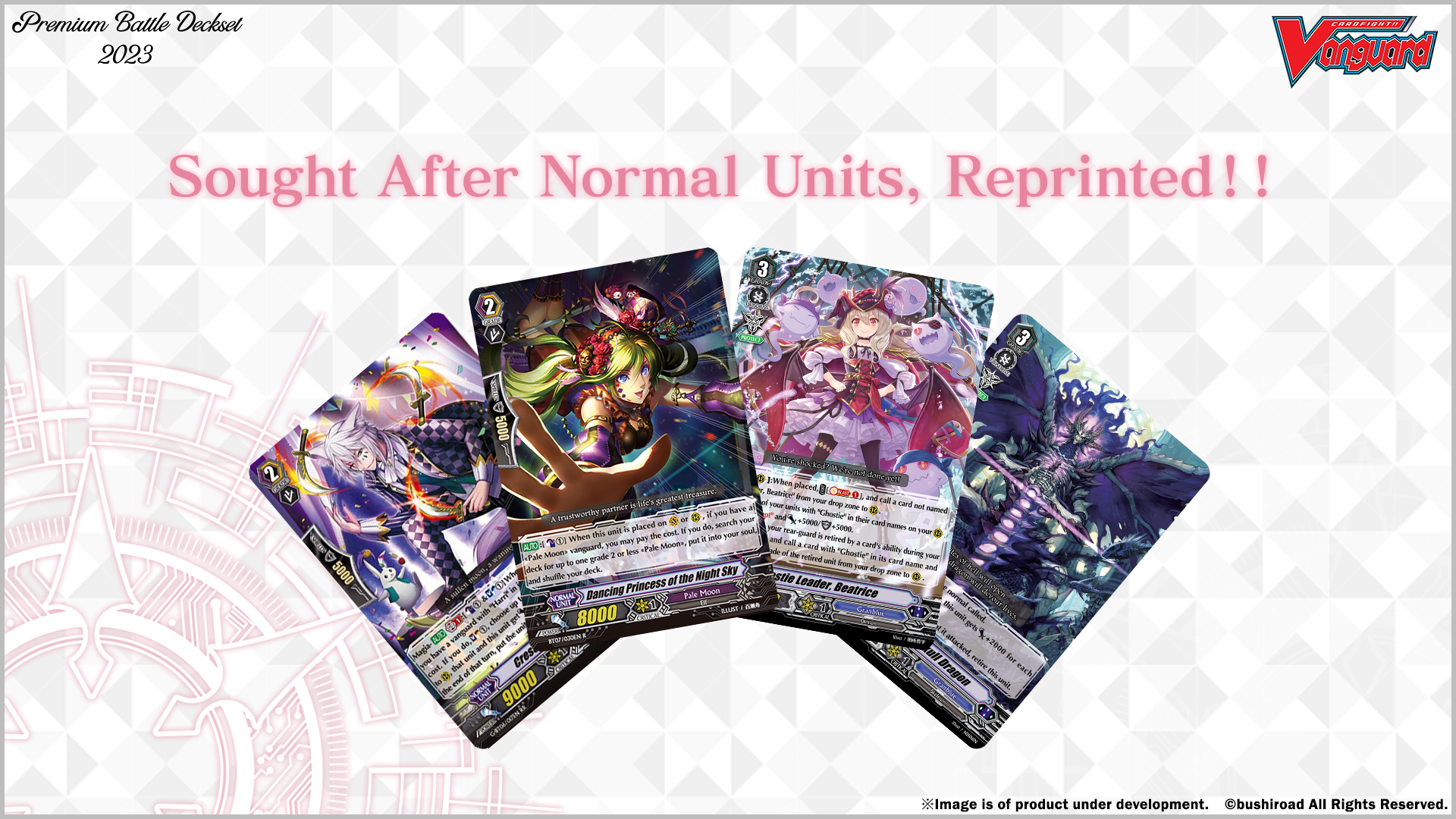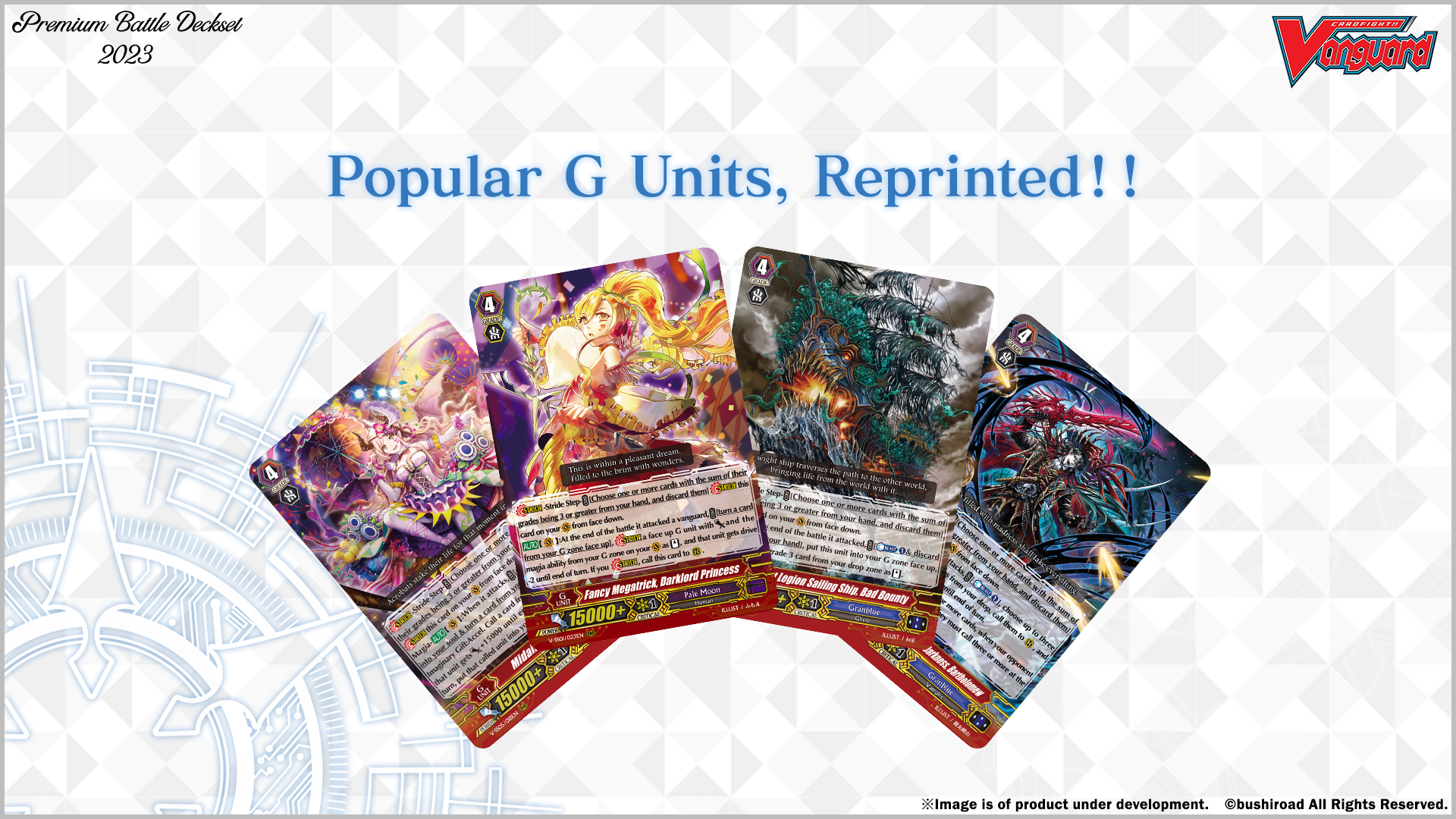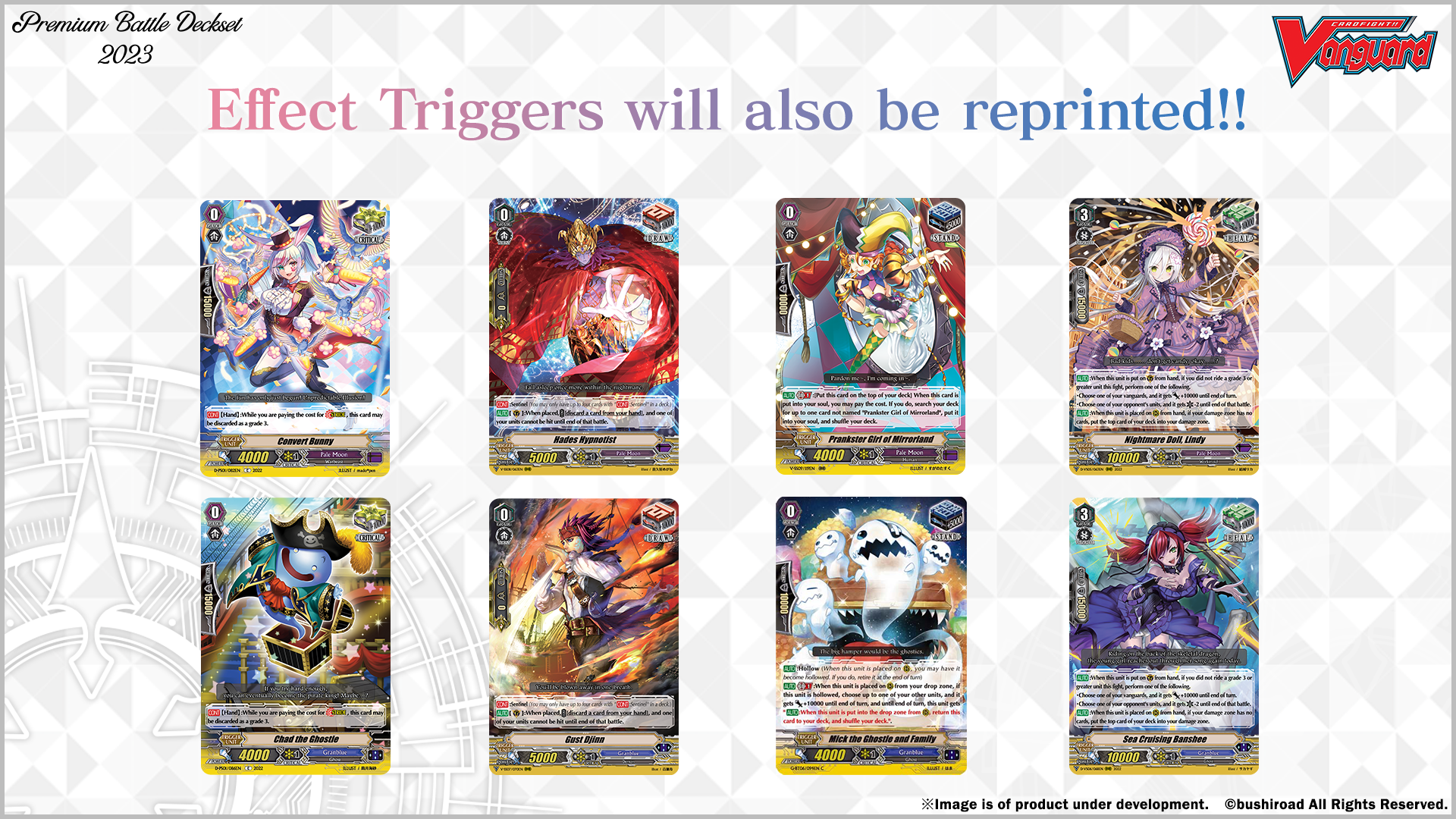 Decklist!
Check out the decklists for Granblue and Pale Moon!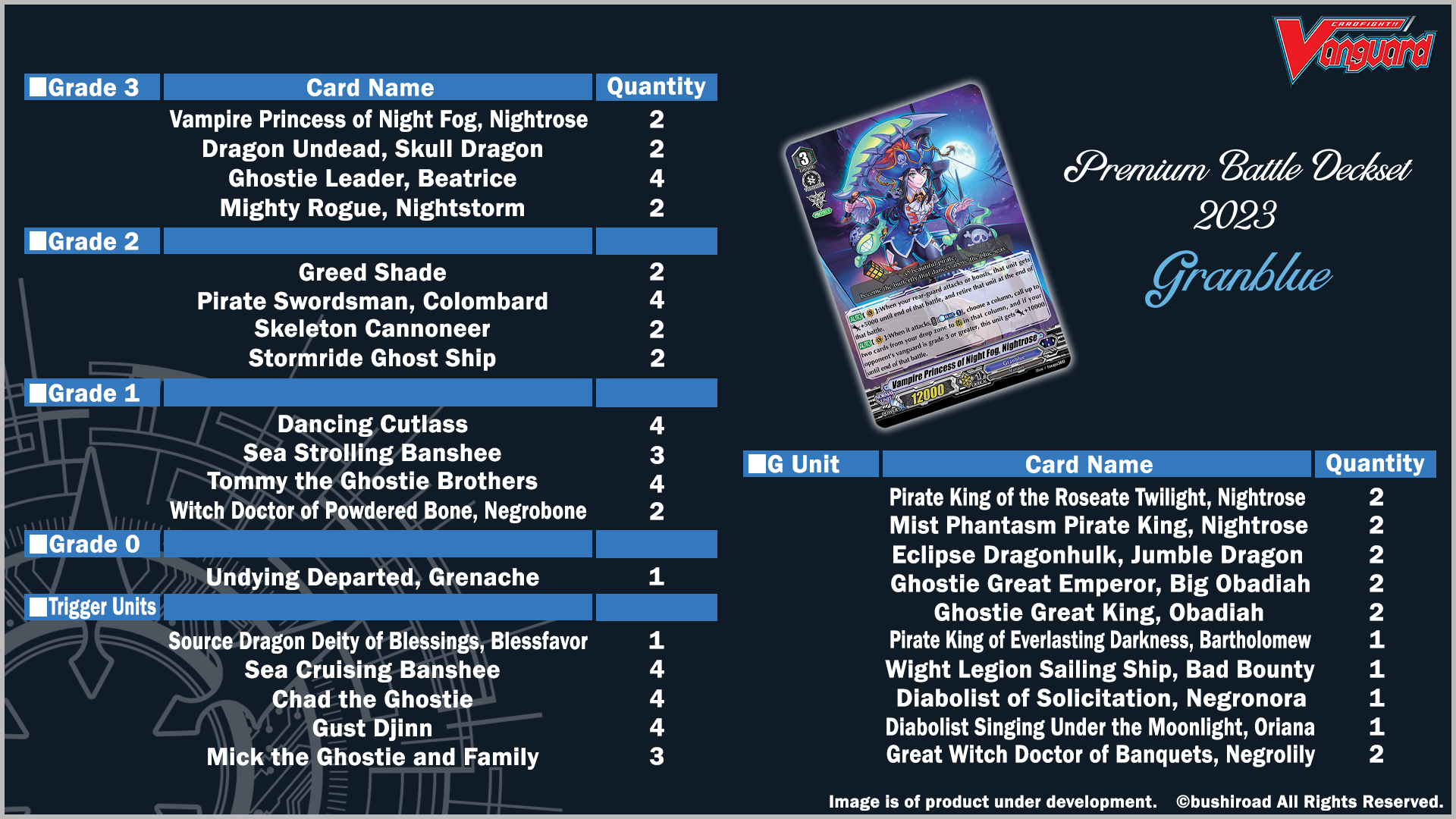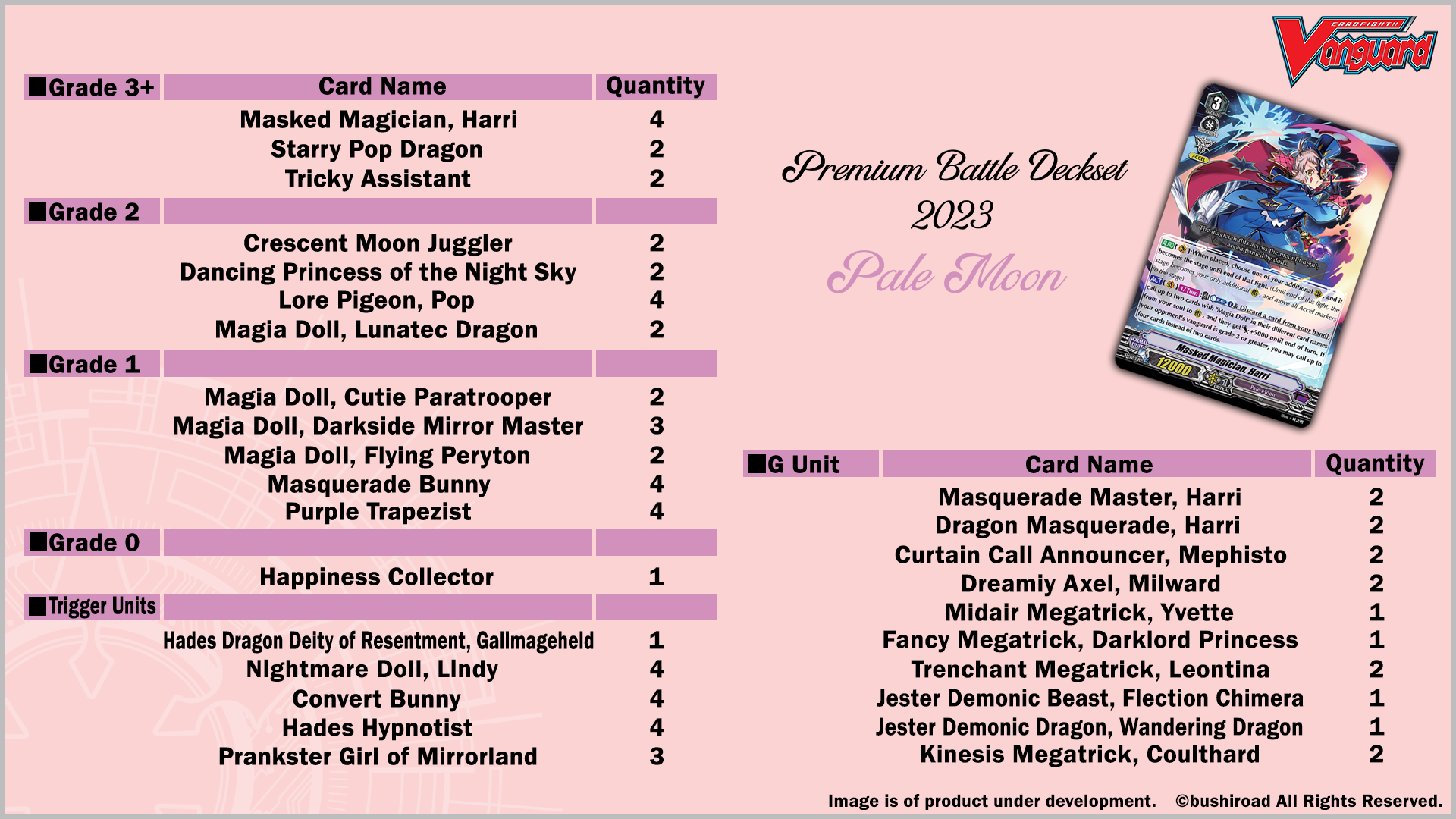 For those new to V-Premium & Premium
Check out our guide on what V-Premium & Premium entails exactly!