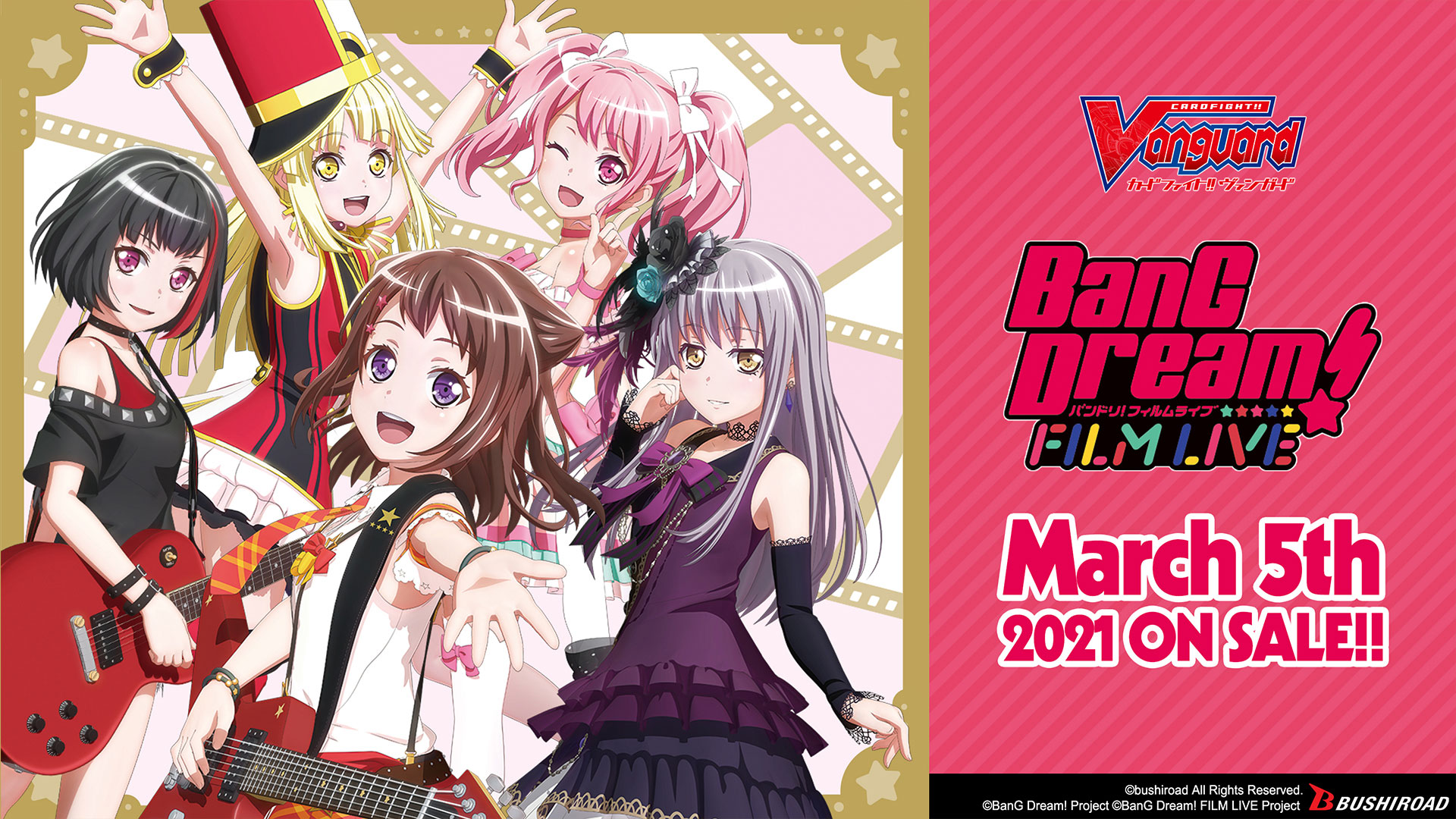 BanG Dream! takes on a new stage in Cardfight!! Vanguard!
Regardless of whether you are an existing Vanguard player or new to the game, let's get started now! From here on, let's find out more about the charm of "BanG Dream! FILM LIVE"!

You can make decks with just the cards included in the "BanG Dream! FILM LIVE" product!
Make band decks such as "Poppin'Party", "Afterglow", "Pastel*Palettes", "Roselia" and "Hello, Happy World!"!
You can build a deck featuring your favorite band!

To get started on Vanguard, you'll need 50 vanguard cards!
When a set of 50 cards is gathered, it is called a "Deck".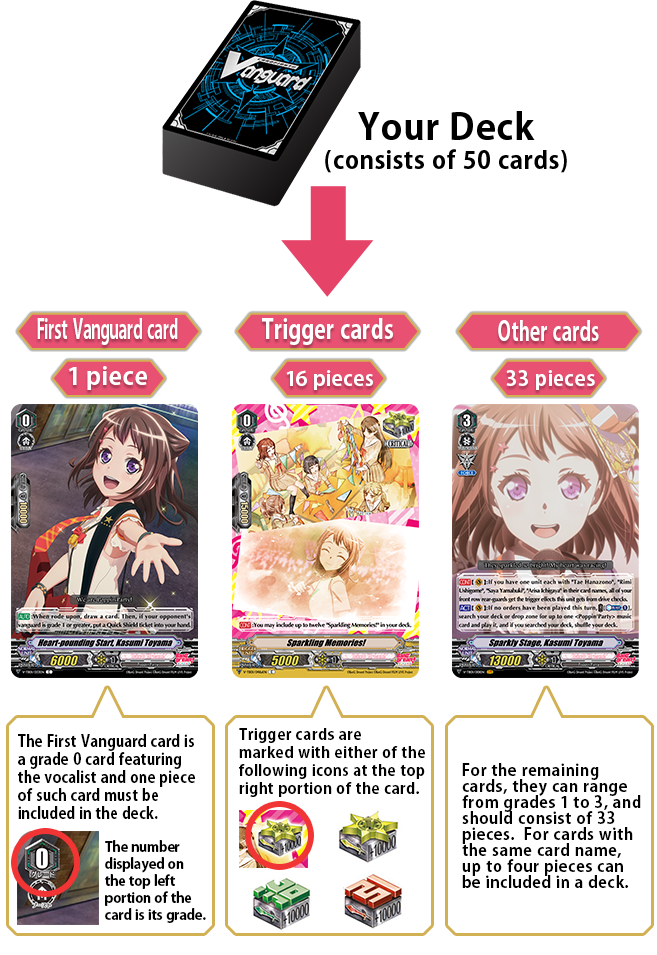 What are the other cards? How should I choose cards?
---
In each band, you can collect 3 types of vocal characters as well as 1 type of other members. So that's a total of 7 types of cards in each band!

You can include up to 4 cards with the same card name in a deck, so if you include 4 copies of each of the 7 cards for a single band… you'll have 28 cards already for your deck!

After that, select 5 song cards of your choice for your own set list, and you have 33 cards!

It's easy for anyone to make decks!

Introducing the mechanics for each band!

In a Poppin'Party deck, gather the members Kasumi, Tae, Rimi, Saya, and Arisa, and strive to obtain critical triggers!
With the obtained critical triggers, all members in the front row can get a power up ♪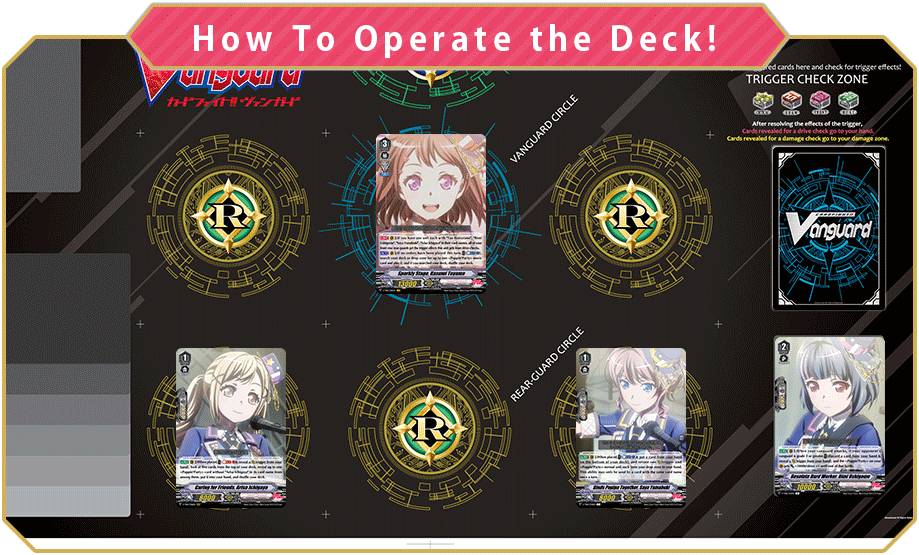 In an Afterglow deck, you can rest allies to power up other allies!
Moreover, if you have all members present, you'll be able to establish both solid attack and defense!
Let's fight with these five members supporting each other ♪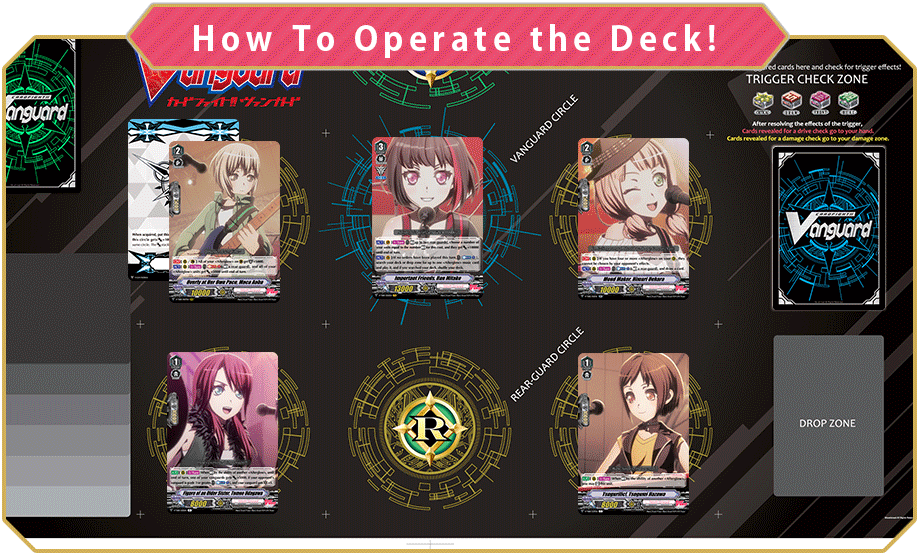 In a Pastel*Palettes's deck, the more types of cards you gather in soul, the stronger your members become!
Furthermore, if "Yura-Yura Ring-Dong-Dance" is played, Aya and Chisato both become Vanguards,
and that also means that you can perform a total of three drive checks in the turn!
Let's gather our powers and attack ♪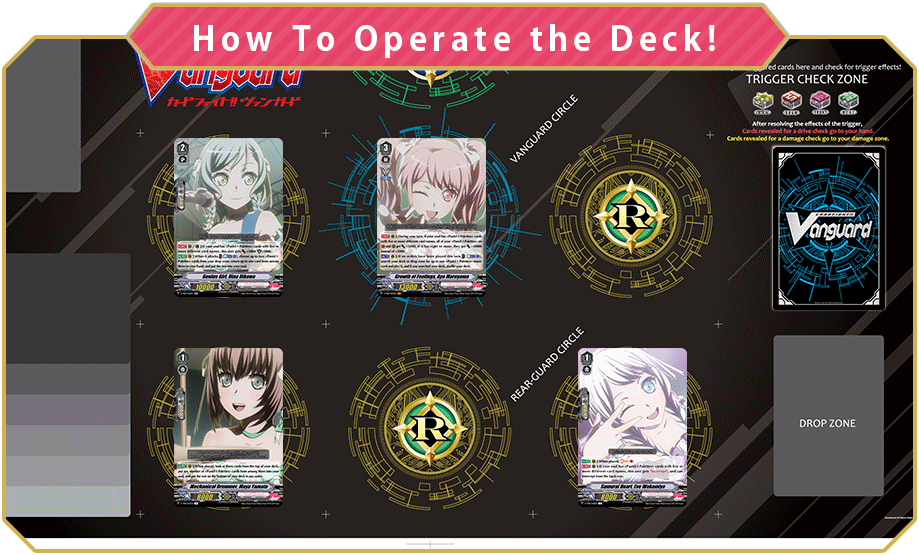 For a Roselia deck, overwhelm your opponents with high-powered attacks!
If you play "FIRE BIRD" to put Yukina to stand again, you can attack twice with your vanguard in one turn!
Let's aim straight for the finish ♪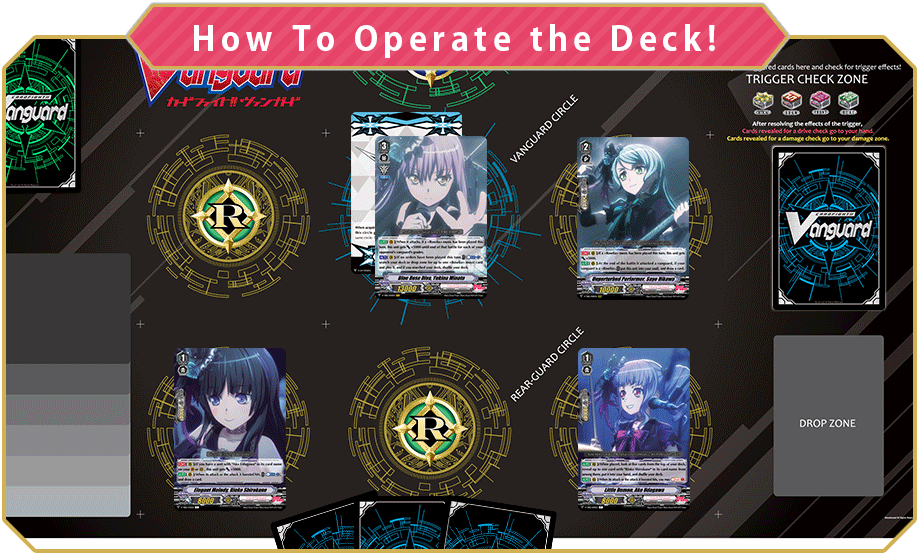 For a Hello, Happy World! deck, you perform multiple attacks by returning members to hand and calling them out again!
Surprise your opponents with unexpected movements!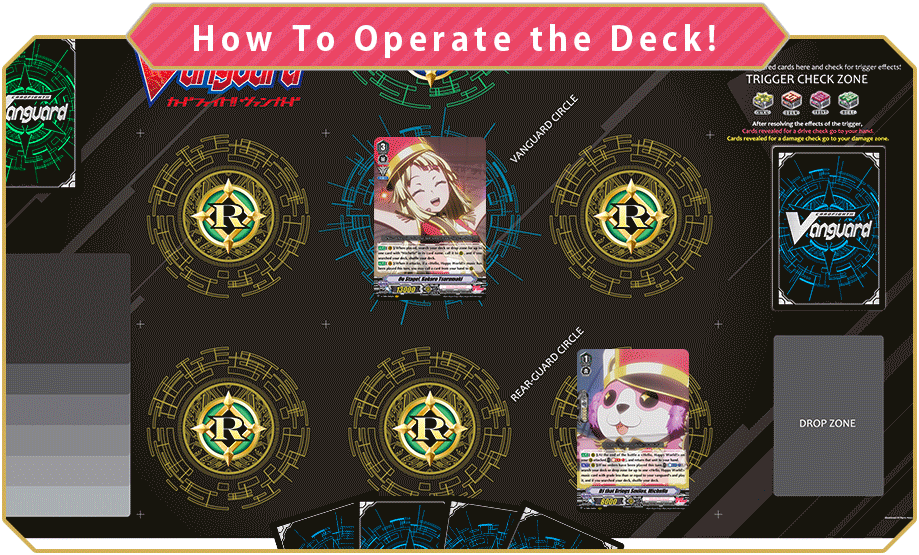 R and C rarity cards also come in foil versions!



In addition, special high-rarity cards featuring a character's signature or a voice actor's signature will be included! Autographed cards will also feature a different card illustration!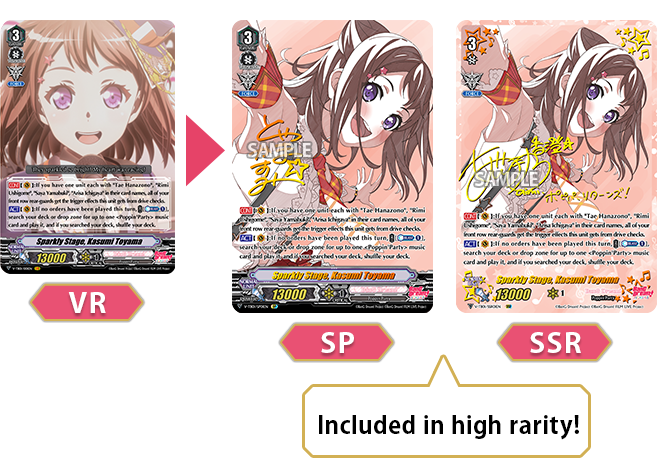 ☆ Let's collect the cards of your favorite members! ☆

For those who wish to know more on how to play Vanguard, check out our First Guide!
The First Guide will include more details on Vanguard's rules and explanations, so do check it out if you're just starting out! Click here to be redirected to the First Guide!

Click here for more information on the English Edition of the first Title Booster of "BanG Dream! FILM LIVE"!
©BanG Dream! Project ©BanG Dream! FILM LIVE Project