New Episode This Weekend!
Watch the latest episodes on official Cardfight!! Vanguard G YouTube Channel!
Cardfight!! Vanguard G / Luck & Logic Fanbook
Happy July!
Today is the day our third Fanbook goes on sell at Anime Expo 2016!
If you can recall, we released 2 Fanbooks last year and if you would like a copy, they are still for sale at the Bushiroad Online Shop! For the first two Fanbooks, Cardfight!! Vanguard collaborated with two titles respectively: Future Card Buddyfight; an increasingly popular TCG title from Bushiroad, and Love Live! School idol project, a title enjoying worldwide popularity in recent years. This year, we are going to have the 3rd Fanbook! This Fanbook will be a collaboration between Luck & Logic, the new TCG from Bushiroad, and Cardfight!! Vanguard!
Let's have a sneak peak of the new Fanbook:
Interview with the Director of Cardfight!! Vanguard G TV Animations
Two months ago, we received an overwhelming response from you guys when we conducted a survey on the column, to gather any questions you would like to ask Mr. Umemoto, the director of Cardfight!! Vanguard G TV animation series.
After careful selection, we submitted the following 6 questions to Mr. Umemoto!
How much time does each episode take for production on average?
Could you explain the production procedure for cardfight scenes, such as game play and direction?
What is difficult in making the fight scene? Besides the fights, what is the hardest task as the director?
Where do you get your inspiration for the Stride sequences?
Compared to the previous Cardfight!! Vanguard series as well as the early episodes of the G series, the storyline is now more serious. Could you explain the reason behind the direction?
Which characters do you like in Cardfight!! Vanguard G?
And what is your favorite clan?
Check out the new Fanbook for the answers from Mr. Umemoto!
Master the Clan-exclusive Abilities in Cardfight!! Vanguard G
Starting from Cardfight!! Vanguard G, a number of clan-exclusive abilities have been introduced to the game. I believe you can name a few: "Time Leap" for <<Gear Chronicle>>, "Vanish Delete" for <<Link Joker>>, "Bloom" for <<Neo Nectar>>… In this Fanbook, you will be able to find a summary of all the existing abilities! We believe such a summary would be very handy to help you explore Cardfight!! Vanguard!
A Generation Past
If you are fan of the "A Generation Past" series, the last two articles will be featured in this Fanbook as well. Part Sieben and Acht feature the nations, Dark Zone and Magallanica respectively, where the clans used by the Rummy Labyrinth duo, <<Pale Moon>> for Luna Yumizuki and <<Granblue>> for Am Chouno, reside. Ronin, the author of the "A Generation Past" series, will guide you through the two nations, looking at the memorable cards that have been released and used by many of you a while ago.
"A Generation Past" articles:
A Generation Past, Part Ein (Shadow Paladin, Royal Paladin, Oracle Think Tank)
A Generation Past, Part Zwei (Angel Feather, Genesis, Gold Paladin)
A Generation Past, Part Drei (Kagero, Narukami)
A Generation Past, Part Vier (Tachikaze, Murakumo, Nubatama)
A Generation Past, Part Fünf (Megacolony, Great Nature, Neo Nectar)
A Generation Past, Part Sechs (Nova Grappler, Dimension Police, Link Joker)
What you have just read is merely a sneak preview of the upcoming Fanbook. Featuring 16 full color pages of Cardfight!! Vanguard content, coupled with another 16 pages for Luck & Logic, it will definitely be the Fanbook you would absolutely want to own!
Oh did I forget to mention that awesome freebies such as G guardian PR cards, a serial code coupon for Cardfight!! Online, and 2 Luck & Logic PR cards will also be included in the Fanbook?
The Fanbook will be presold at Anime Expo AX 2016 in Los Angeles, USA starting from TODAY!!!! They are only available in limited quantities so grab them before they run out! Next week, there will also be Fanbook presales at C3 CharaExpo 2016 in Singapore. For fans who are unable to make it to those events, the Fanbook will be available worldwide starting from the end of July!
Events in July
In the busy month of July, we are packed with a lot of events across a number of countries around the world. The Bushiroad Spring Fest 2016 is drawing to a close with a special event in Spain this Saturday, as well as the last location of the regional qualifiers in Singapore at C3 CharaExpo 2016 next weekend. Soon, we will be welcoming the Bushiroad World Championship 2016! The first event will commence in August in the USA.
For European players, we introduced a Store Championship Circuit for the United Kingdom (It is still ongoing!) and now, we will be bringing this to Germany as well!

2016 CARDFIGHT!! VANGUARD UK STORE CHAMPIONSHIP CIRCUIT

2016 GERMANY STORE CHAMPIONSHIP CIRCUIT
Though it is still early, we would like to announce that from September 3rd to Oct 1st, The Germany Store Championship Circuit will be carried out across 4 Germany stores:
COLOGNE / Sep 3
Hiveworld
Mauritiussteinweg 96, 50676 Köln
+49 (0)2217886033
BERLIN/ Sep 10
Der andere Spieleladen
Prenzlauer Allee 192, 10405 Berlin
+49 30-4415151
MUNICH / Sep 17
FUNtainment
Landwehrstr. 12a-14, 80336 München
+49 89-51505710
HAMBURG / Oct 1
Atlantis
Güntherstraße 98-100, 22087 Hamburg
+49 (0)406 008 1286
※ The above dates/venue may be subject to changes.
Kindly check with your local store for the tournament start time and the latest information.
Meanwhile, across the Atlantic Ocean, the Summer Break Campaign Trio tournaments are being held in USA and Canada this July. Check out the participating stores in these two countries! Don't miss out on the chance to receive a Clan Emblem can badge and an exclusive deck case!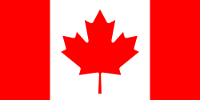 SUMMER BREAK CAMPAIGN
For Cardfight!! Vanguard players in Chile, don't forget the Bushiroad Day on July 9th! Organized by DEVIR Chile, this is the first ever major Cardfight!! Vanguard tournament in Chile.
Check out the links for more details about Bushiroad Day!
Bushiroad Day in Chile | Event Page by DEVIR
Bushiroad Day is organized by DEVIR Chile.
* * * *
In terms of conventions, Bushiroad will also be present at the following events across the world:
For Anime Expo 2016, we will be bringing back the popular Stamp Rally! In addition, if you have any burning questions, do join us at our Industry Panel at 5.15pm on Saturday, July 2nd!
Over in sunny Singapore, plenty of activities are lined up for C3 CharaExpo 2016! In addition to the Bushiroad Spring Fest 2016 Regional Qualifier and Asia-Oceania Continental Finals, a number of card game tournaments are happening at the card game area as well!
Do remember to drop by the Cardfight!! Vanguard G ✕ Cardfight!! Online booth to have a go at Cardfight!! Online! In addition, you can also receive a Clan Emblem can badge if you take a photo at our Cardfight!! Vanguard photo booth and share it on social media! For fans of the animations, the Japanese voice actors of TRY3: Mark Ishii, Junya Enoki, and Emi Nitta will be present at C3 CharaExpo as well.
Do visit the Bushiroad Booths at the aforementioned events if you are there!
It does seem like an exciting month isn't it! That's all for this week. See you next time (and at the events as well)!
Peanut
A Grain Legume Columnist
Peanut. Peanut oil. Peanut butter. Eat peanuts, draw peanuts, write peanuts, code peanuts and play with a white dog. Live on the ground, look into the sky, and hope to bring joy to everyone.
The Cardfighter's Column publishes every Friday, featuring Cardfight!! Vanguard news, card insights, event updates and more!
Do you have any suggestions? What would you like to see in future column articles? Drop us a line on Facebook or through email at sg_support@bushiroad.com!