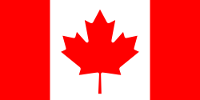 SUMMER BREAK CAMPAIGN
featuring Cardfight!! Vanguard / Weiss Schwarz / Future Card Buddyfight / Luck & Logic Trio Tournaments
// Form a party of 3 with your friends and take part in the Trio Tournaments this summer! //
// Hitting dozens of stores across the USA and Canada //
JULY 1 – 31
SCHOOL'S OUT AND IT'S FINALLY TIME TO STAND UP AND CARDFIGHT!
Attention, players residing in North America! To celebrate the upcoming summer break, we will be holding special Cardfight!! Vanguard Trio Tournaments in the month of July! The tournaments will take place at selected Bushiroad Official Stores across North America. Simply get two of your friends to enter these special tournaments with you and stand a chance to win exclusive goodies!
In this event, each of your team members may only choose cards from one of these releases: G Start Deck Vol. 1: Odyssey of the Interspatial Dragon, G Start Deck Vol. 2: Knight of the Sun, G Trial Deck Vol. 8: Vampire Princess of the Nether Hour, or G Trial Deck Vol. 2: Divine Swordsman of the Shiny Star. As all teams will be cardfighting with decks from a similar pool of cards, the tournaments will be battles of strategy and creativity, which will be great for new and seasoned players alike!
For players of other Bushiroad card games, Trio Tournaments are also available for Weiss Schwarz, Future Card Buddyfight, Luck & Logic this summer break! Check out the event pages for more details!
Have fun card gaming this summer!
Trio Tournament Format and Regulations
Eligibility of Participation

The event will be open to all players residing in the USA and Canada. This extends to players with student or long term visas.
Participation fee may apply.*

Each team must consist of 3 persons using different decks from selected releases (see Deck Regulations).
Wins and losses are calculated by teams as a whole (a team gets a win when they win at least two matches in one round).
Tournament Format (e.g. swiss, double-elimination) may differ between store events.
Kindly check with the tournament organizers for the formats applied on the respective events.

Kindly check with the tournament organizers for additional deck regulations applied on the respective events.

Clan Emblem Can Badge

Exclusive Deck Case

Participant of Trio Tournaments may receive 1pc of Can Badge and 1pc Exclusive Summer Break Campaign Deck Case.*

* While stocks last.
※ Kindly note that tournament participation fee, format, and regulations may differ among individual store events.
Please check with your local tournament organizer for each event's details.
The number of can badges and deck cases allocated to each shop is limited. While stocks last.
Trio Tournament Dates & Locations
(More stores will be added to the list! Kindly check the list at a later date for the latest tournament listing.)
Head HERE for Trio Tournaments in the USA.
Head HERE for Trio Tournaments in Canada.