The 6littering Talents

Nation: Lyrical Monasterio
Check out these featured cards!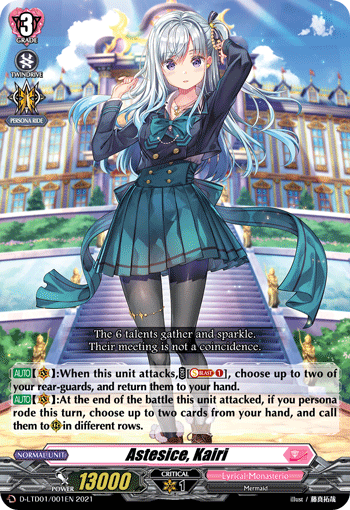 Astesice, Kairi
The grade 3 unit that's this deck's trump card! When it attacks, you can return up to 2 allies to hand by paying the cost! In addition, if you persona rode this turn at the end of the battle it attacked, you can choose up to you two cards from your hand and call them into the front and back rows respectively! Aim for the persona ride aggressively, and go for multiple attacks with your allies!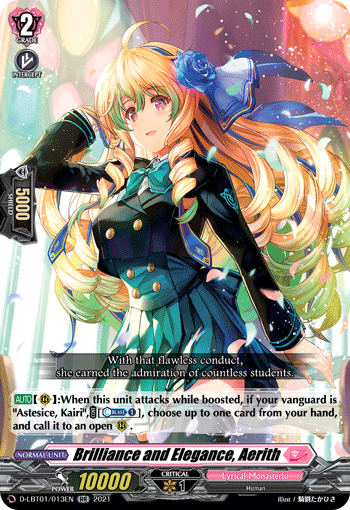 Brilliance and Elegance, Aerith
A unit with abilities that go well with Kairi! When it attacks while boosted and your vanguard is "Astesice, Kairi", you can call a card from hand to an empty circle! Combo its abilities with Kairi's, and go for continuous attacks!