A Gentle Tone for Four Seasons

Nation: Lyrical Monasterio
Check out these featured cards!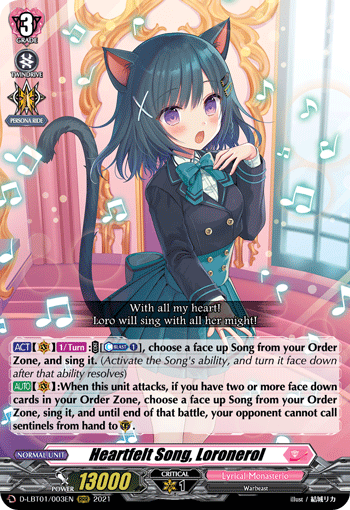 Heartfelt Song, Loronerol
The grade 3 unit that's this deck's trump card! You can choose a face up Song from your order zone and sing it (activate the Song's ability, and turn it face down after that ability resolves)! When it attacks, if you have two or more face down cards in your Order Zone, your opponent cannot call sentinels during the battle! Lead the fight while using four types of Sing Orders wisely!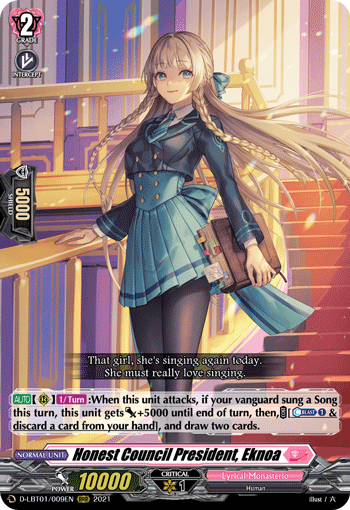 Honest Council President, Eknoa
A unit with abilities that go well with Loronerol! When it attacks, after your vanguard has sung a Song, this unit gets +5000 Power! By paying the cost, you can draw two cards! Increase your hand size and prepare for your opponent's next turn!