These Are Our Wings

Check out these featured cards!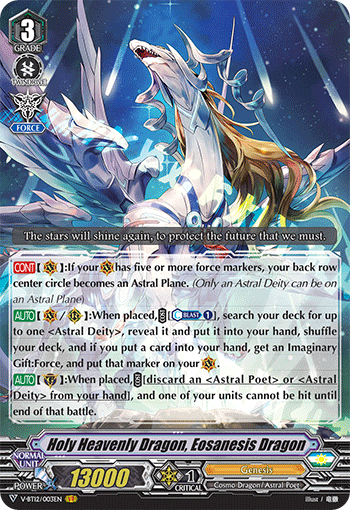 Holy Heavenly Dragon, Eosanesis Dragon
If there are five or more force markers, the back row center becomes an Astral Plane!
When placed, reveal one from the deck, add it to hand, and you get an Imaginary Gift:Force!
Also, when placed on the Guardian Circle, one of your units will not get hit if you discard an or !
"Giant Deity of Distant World, Valkerion" will be added to your hand as you acquire gifts, making it is easier to call the than before!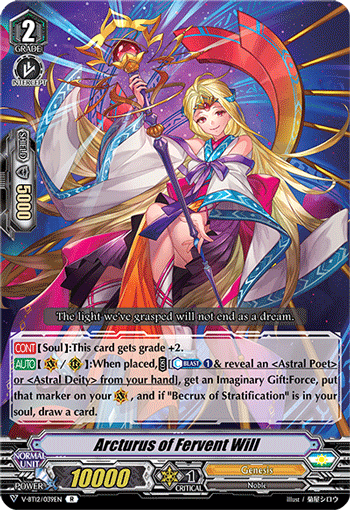 Arcturus of Fervent Will
If this card is in soul, it gets grade +2!
When placed, you can acquire an Imaginary Gift:Force by revealing an or from your hand! In addition, if there is a "Becrux of Strafication" in soul, draw a card!
Aim for obtaining an Imaginary Gift:Force from the second turn onwards!