BOOSTER PACK
【VGE-D-BT10】
Cardfight!! Vanguard Booster Pack 10: Dragon Masquerade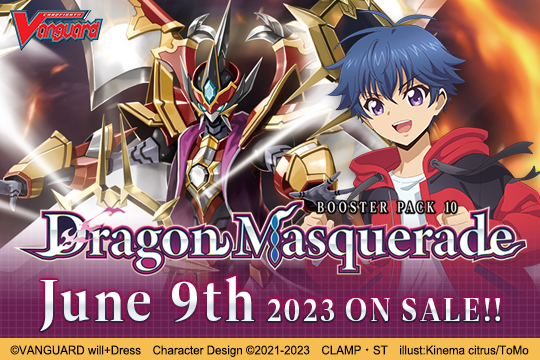 Release Date
June 9th, 2023
Featured Nations
Dragon Empire, Dark States, Brandt Gate, Keter Sanctuary, Stoicheia
Card Types
96 types of cards + Parallels
2 cards in every pack will definitely be R or above cards!!
Others
1 pack contains 7 random cards
1 display contains 16 packs
※ Please note that this product's specifications are different from the Japanese edition product.
Commercial
Featuring units Yu-yu Kondo and Vairina with an all-new power as well as many other units that make their appearance in the climax of the "CARDFIGHT!! VANGUARD will+Dress Season 2" TV Animation!
Specially treated cards with hot stamp!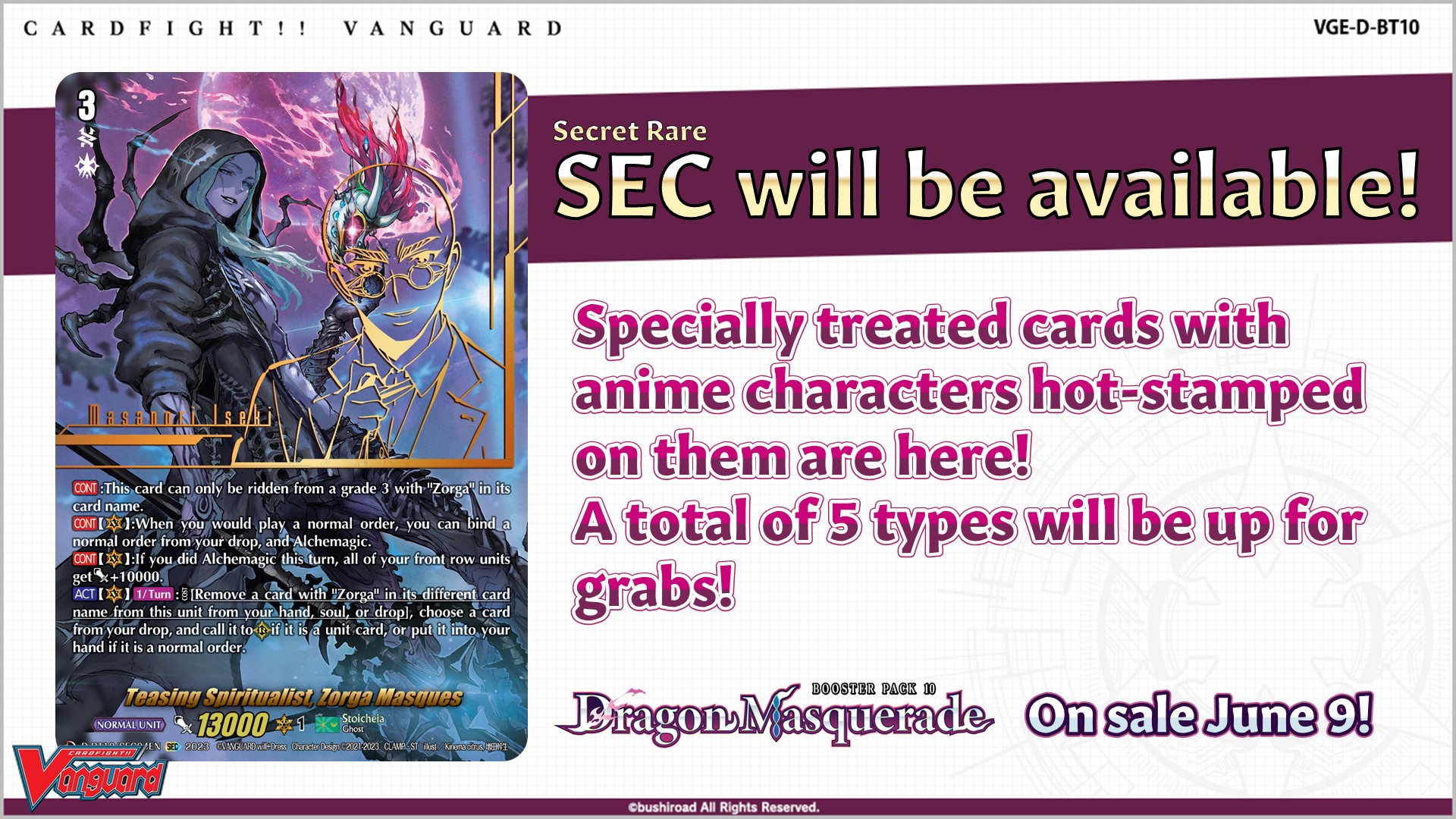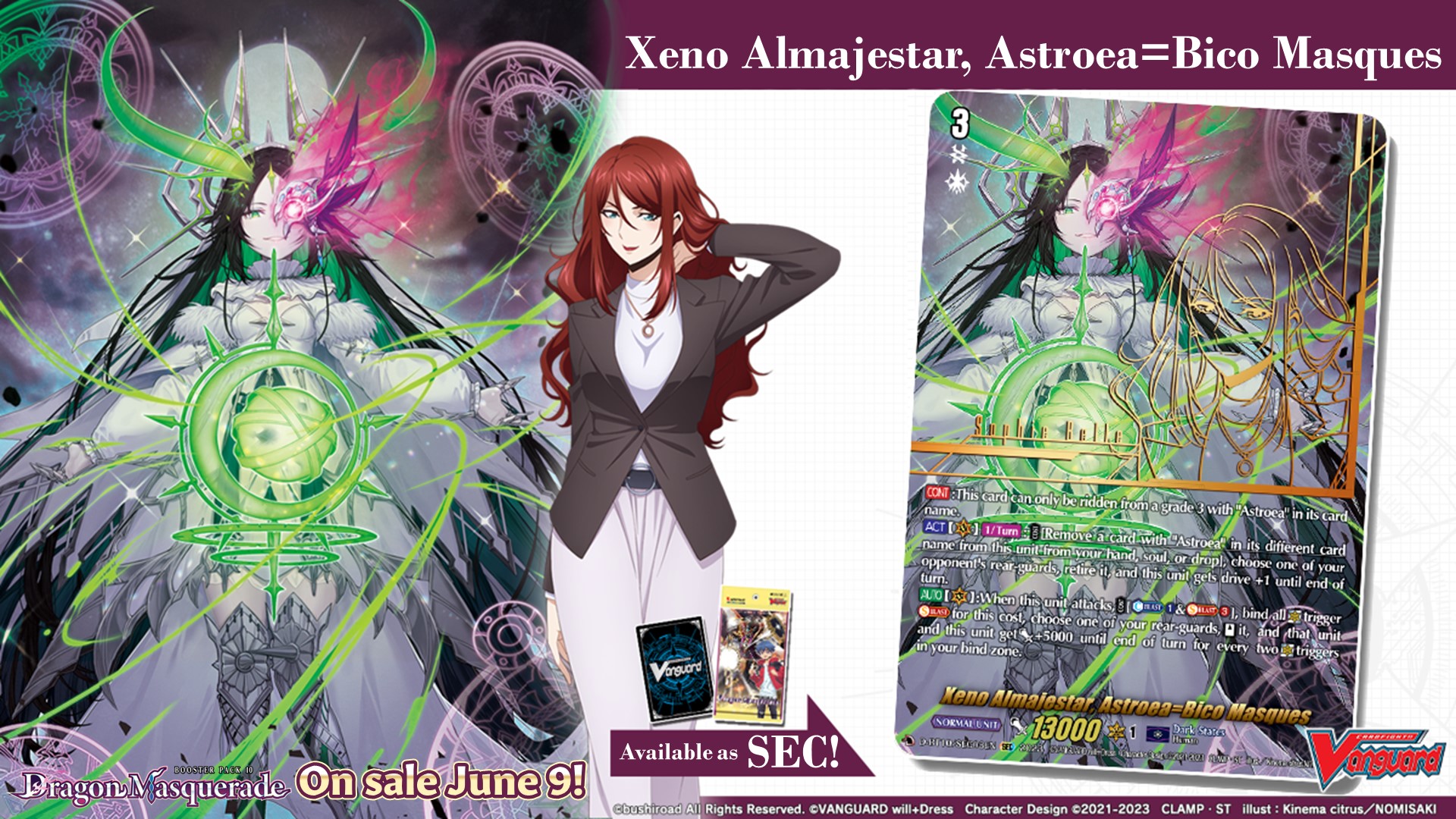 Hololive Collab Cards!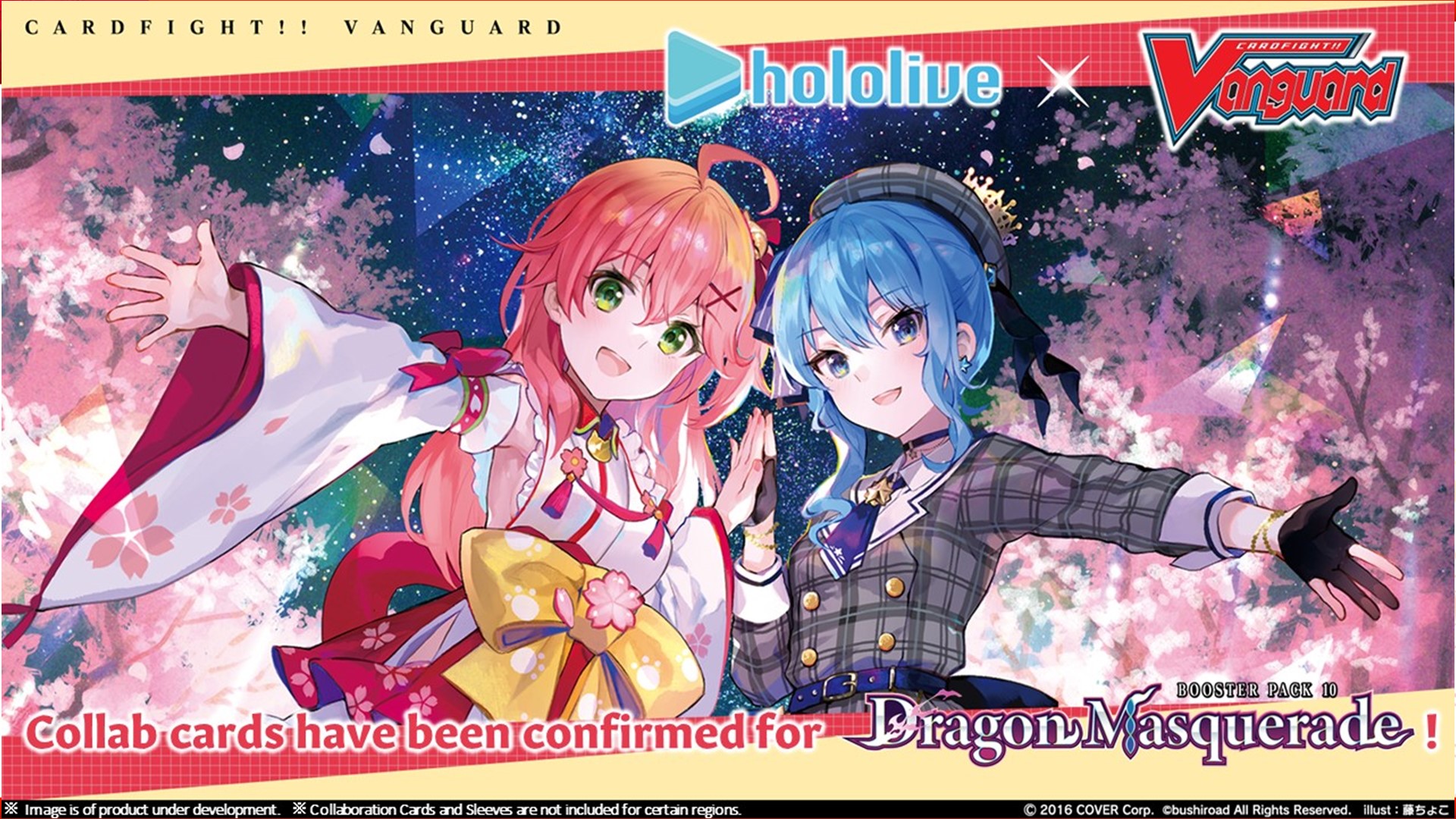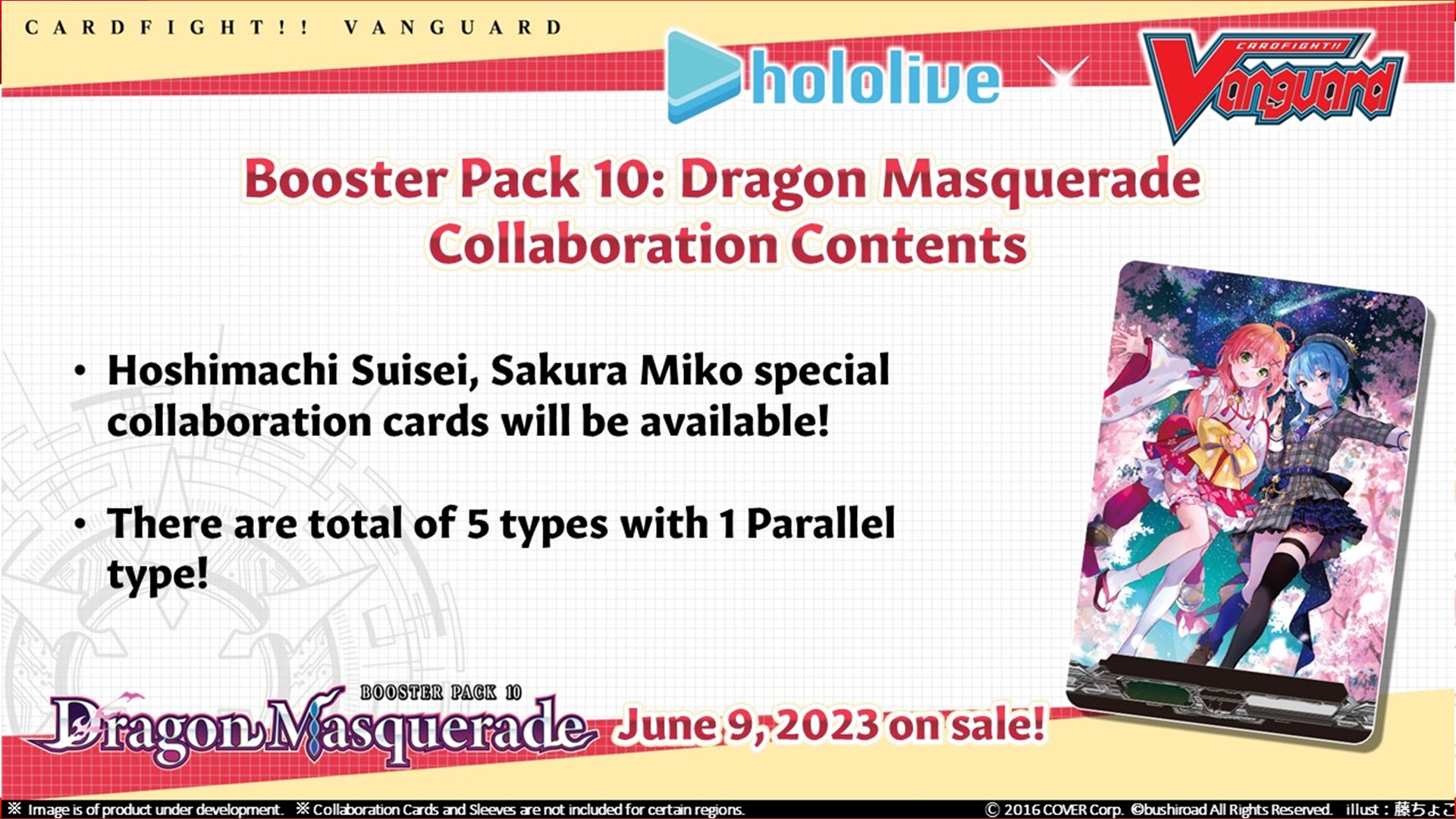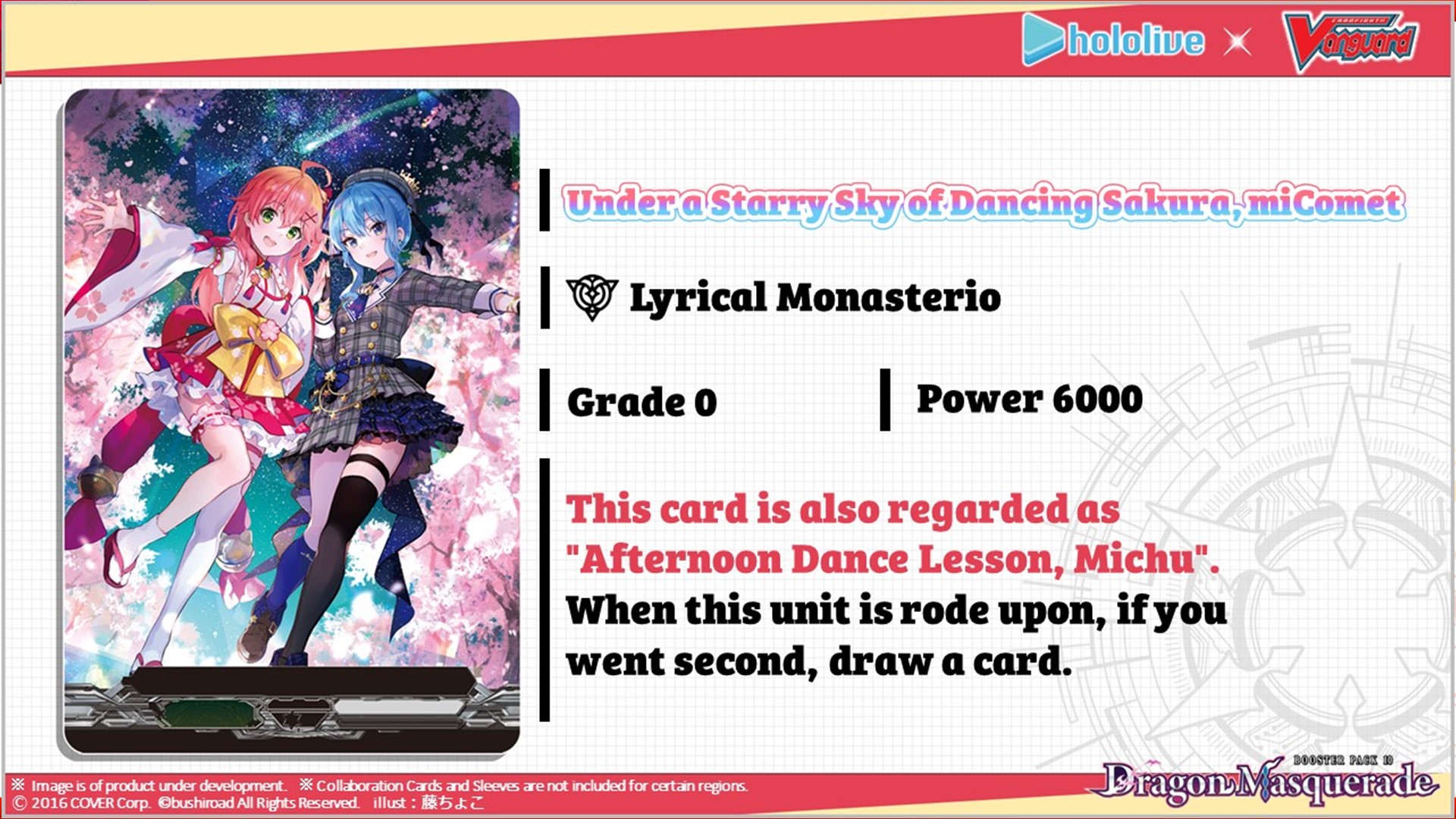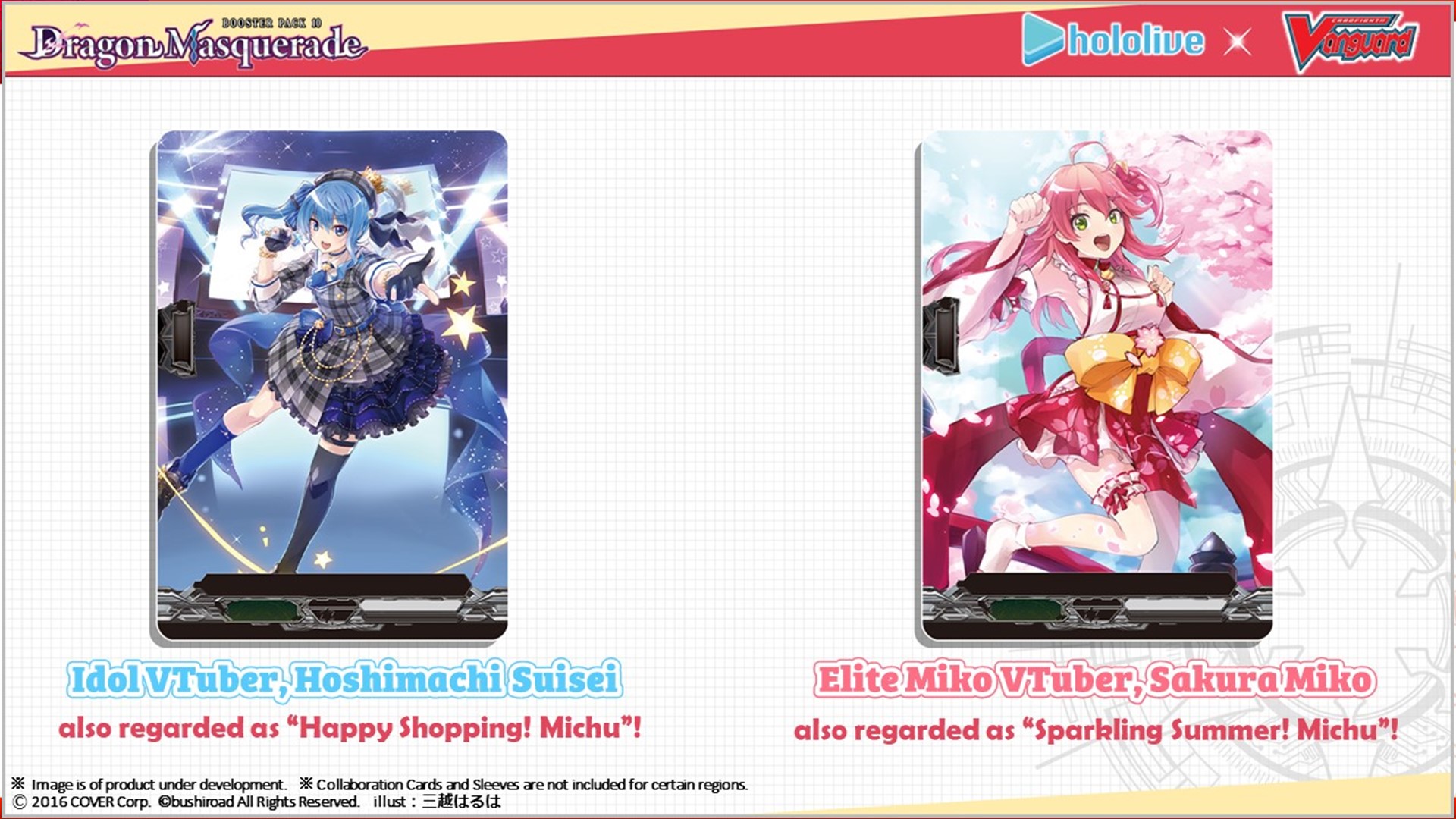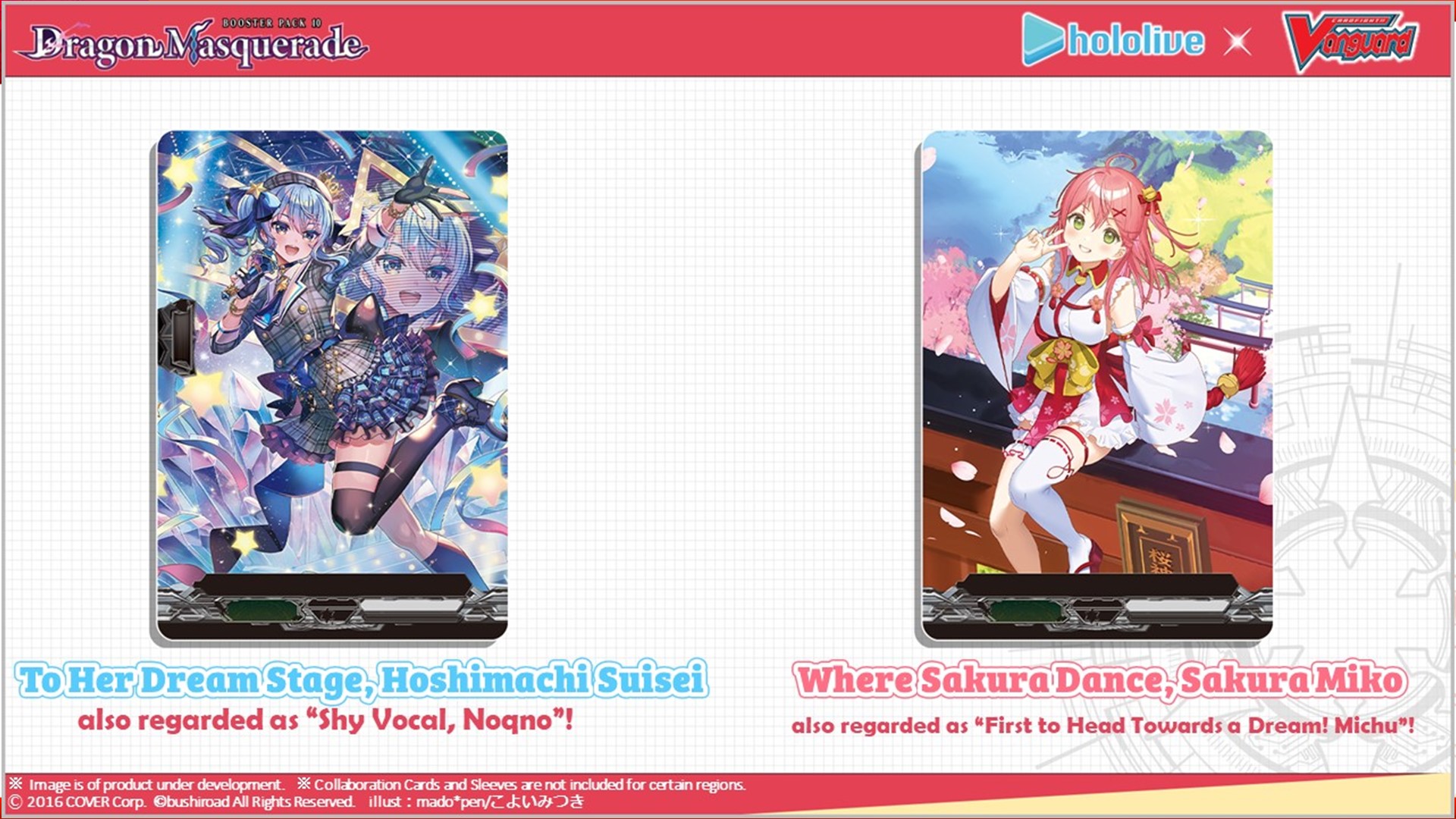 Box Topper!
Get 2 cards out of 6 types with each box purchase of Booster Pack 10!


Tournament Store Boost PR Pack Campaign
Get 1 PR Pack free with your purchase of any 8 packs of English Edition Vanguard products!
Each PR Pack will contain 1 random card, and there are 6 types of cards to collect!
※While stocks last, limited to tournament stores only.



For more details on this campaign, do visit this page.