The Admiral's Pride

Check out these featured cards!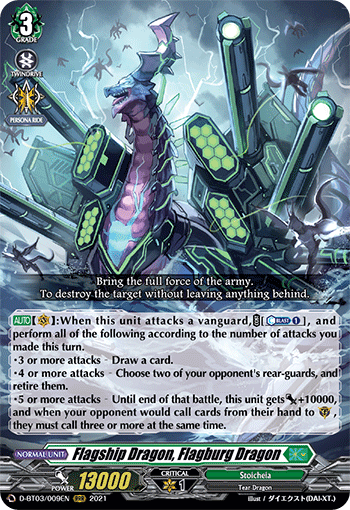 Flagship Dragon, Flagburg Dragon
When this unit attacks, various effects can be activated depending on the number of attacks you made in the turn! If it is 3 times or more, draw a card! If it is 4 times or more, retire 2 of your opponent's rear-guards! If it is 5 times or more, it gets +10000 Power and if your opponent has to call three or more cards if guarding from hand! Overwhelm your opponent by whittling down your opponent's offense, while imposing guard restrictions upon them!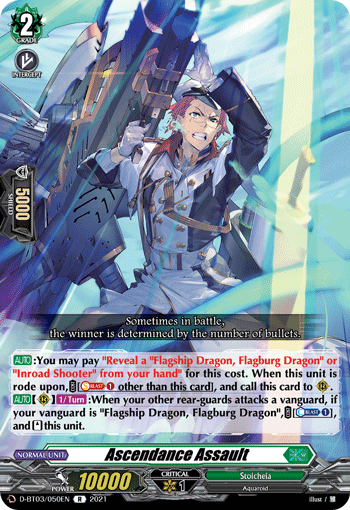 Ascendance Assault
When rode upon, you can call this card from soul by Soul-Blasting a different card! If you reveal a "Flagship Dragon, Flagburg Dragon" or "Inroad Shooter" from hand, you can call without Soul-Blasting! When your other rear-guard attacks, if your vanguard is "Flagship Dragon, Flagburg Dragon", you can restand this unit! Aim for continuous attacks and support Flagburg Dragon's ability!