BOOSTER PACK
【VGE-D-SS05】
Cardfight!! Vanguard Special Series 05: Festival Booster 2023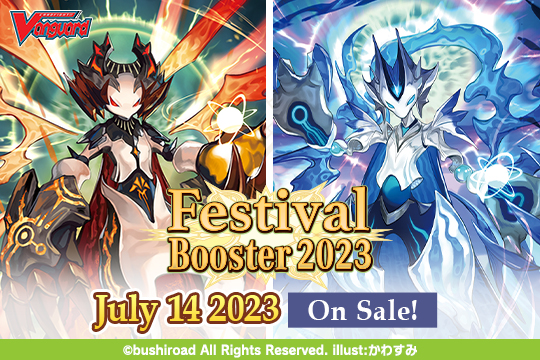 Release Date
July 14th, 2023
Featured Nations
Dragon Empire, Dark States, Brandt Gate, Keter Sanctuary, Stoicheia, Lyrical Monasterio
Card Types
65 types of cards (56 new cards, 9 reprints)
+ Parallels + Special Reissues
Others
1 pack contains 3 random cards
1 display contains 10 packs
Each pack is guaranteed to include 1 foiled card!

Boosting all Nations in the Standard format!
New cards for the Ride Lines from Lyrical Booster 01: Lyrical Melody!
New grade 3 cards for the 5 Ride Lines from said Lyrical Booster 01!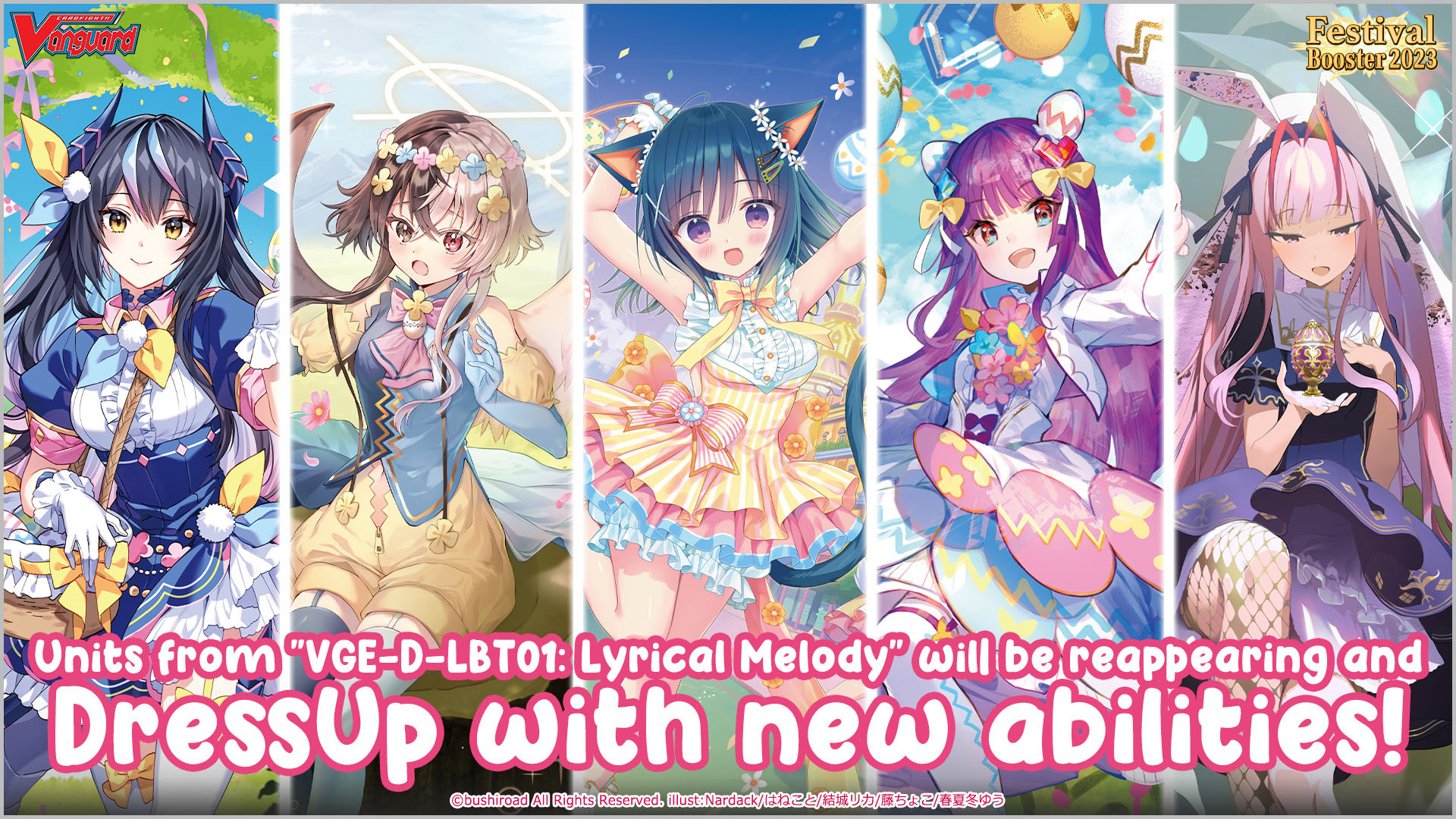 New Sentinel and Regalis Piece cards!
Also features many new cards not to missed by all Cardfighters, including new Sentinel and Regalis Piece cards!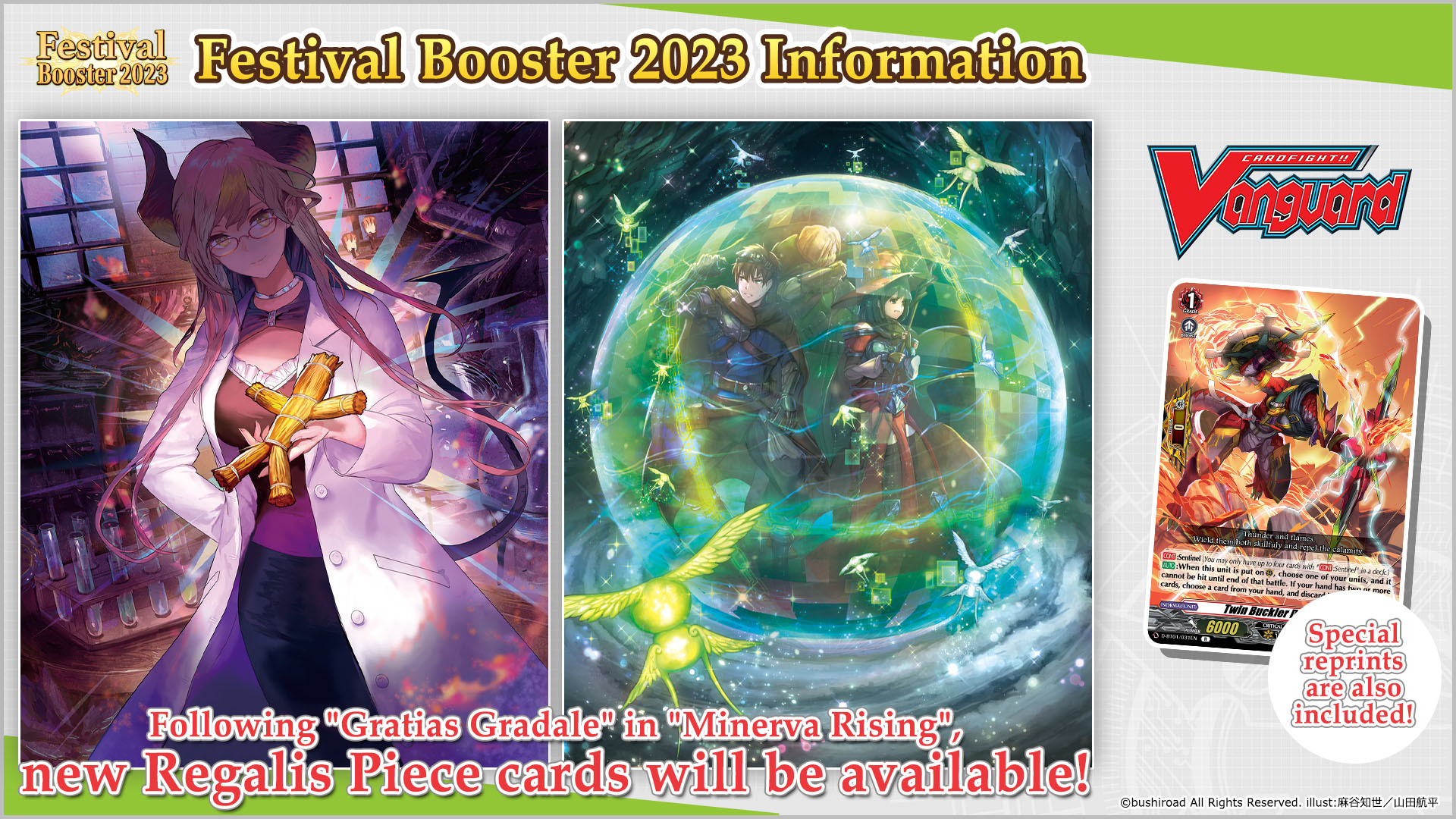 Get these PR cards in Re+ rarity!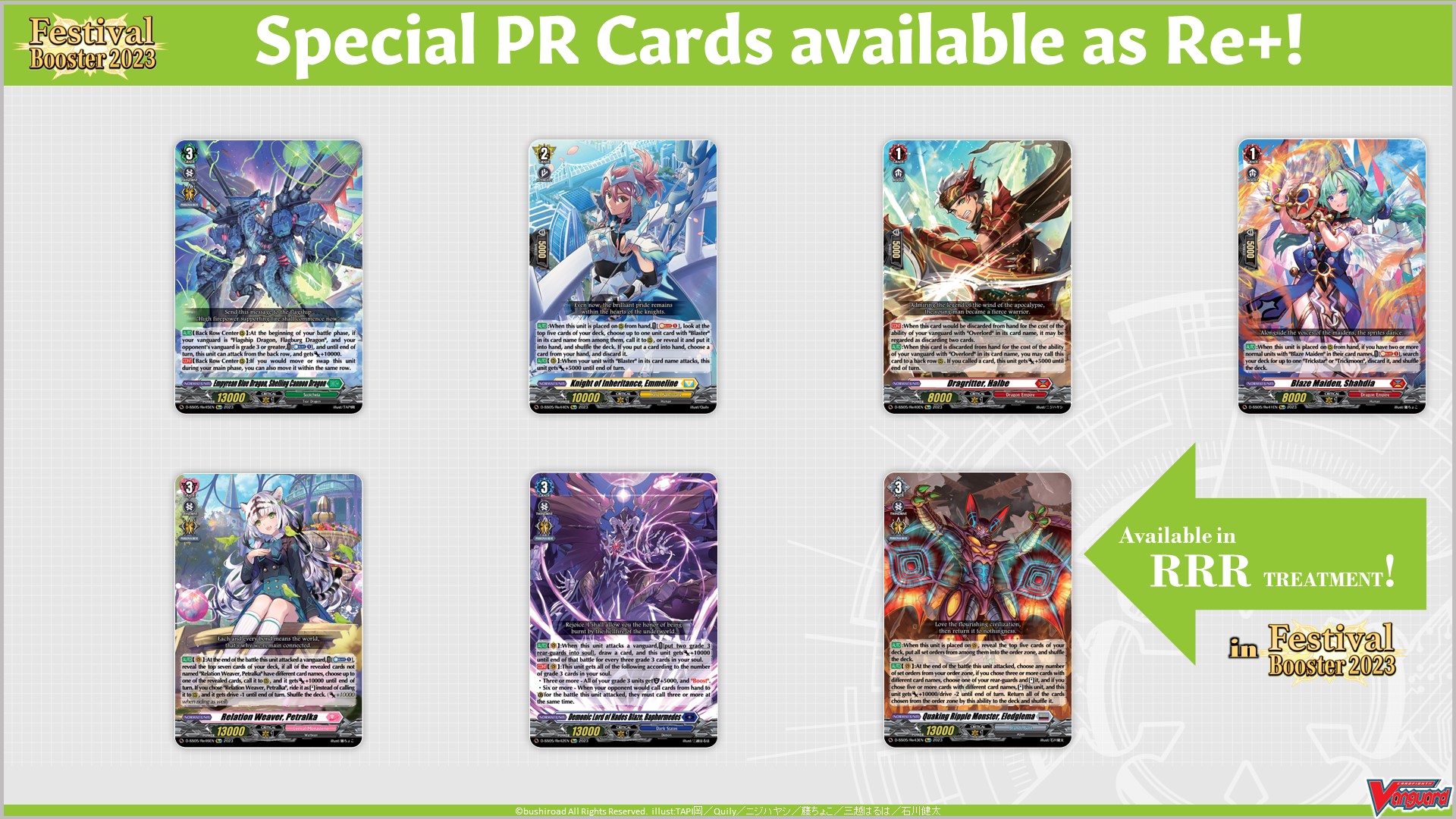 Included Special Reprints!