BOOSTER PACK
【VGE-D-VS05】
Cardfight!! Vanguard V Special Series 05: V Clan Collection Vol.5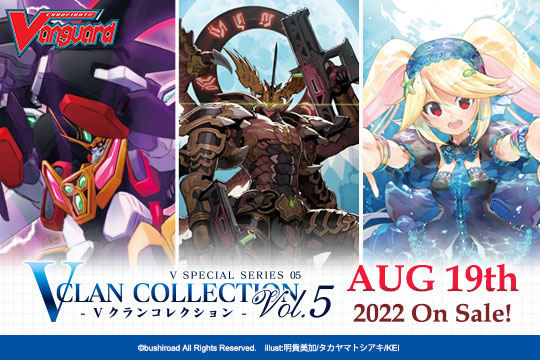 Release Date
August 19th, 2022
Featured Clans
Royal Paladin, Oracle Think Tank, Genesis, Kagero, Murakumo, Narukami, Dimension Police, Spike Brothers, Pale Moon, Bermuda Triangle, Aqua Force, Megacolony
Card Types
84 types of cards (36 new cards / 48 reissue cards) (RRR: 84)
+ Parallels: 15 types (VSR: 3 + SP: 12)
※VSR = Vanguard Secret Rare
※Each box is guaranteed to have 1 SP!
Others
1 display contains 12 packs
1 pack contains 7 cards
Commercial
The popular "Яeverse" units continue their invasion, with new "Яeverse" units joining the fray!
Between this product and V Clan Collection Vol.6, all 24 clans will be featured!
Tournament Store Boost PR Pack Campaign
Get 1 PR Pack free with your purchase of any 8 packs of English Edition Vanguard products!
Each PR Pack will contain 1 random card, and there are 12 types of cards to collect!
※While stocks last, limited to tournament stores only.
[Update] Shipment will be delayed to September.
You may approach your your local tournament store for updates on the pack's availability and make arrangements for collection.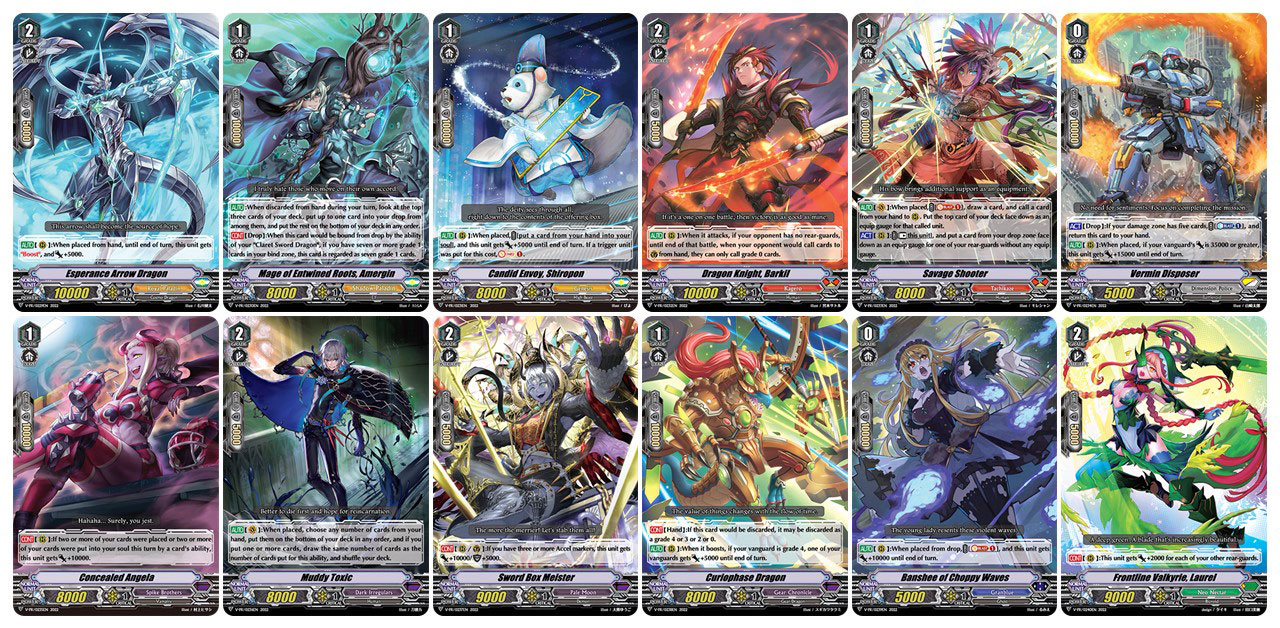 For more details on this campaign, do visit this page.